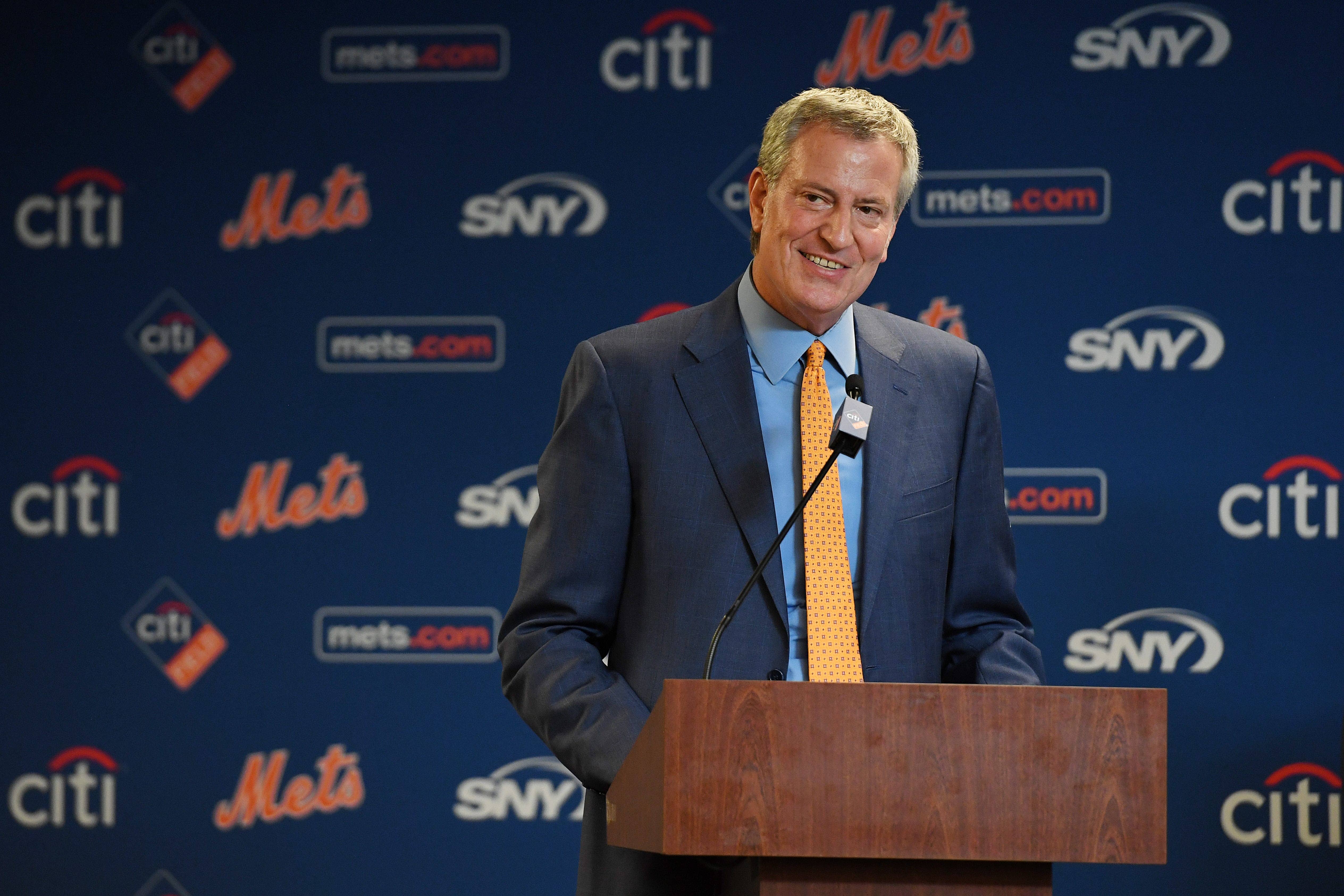 NEW YORK (77 WABC) – MLB owners are set to vote on the potential sale of the New York Mets to Steve Cohen on Friday, but it appears there might be another roadblock in the team's sale. That roadblock being New York City Mayor Bill de Blasio.
The New York Post is reporting that Mayor de Blasio is doing everything he can to stop the sale, and he is opposed to Cohen, a hedge-fund billionaire, from buying the team in Queens. He has the power to prevent the sale because of the city's control of the Citi Field lease.
City Hall continues to say they are simply doing their "due diligence"  on the sale.
The Post quotes a source familiar with City Hall saying that de Blasio "doesn't want Cohen and he's told his Law Department to find a way to stop it."
Cohen, 64, is a former hedge-fund manager  of S.A.C. Capital Advisors. He pleaded guilty to insider trading in 2013.
Some politicians have said de Blasio would be overstepping his role to get involved.
Mets fans have taken to Twitter to voice their displeasure with de Blasio's handling of the sale to Cohen. the satirical sports website Barstool Sports has even released these less than flattering t-shirts featuring the face of the New York City Mayor.
Bill de Blasio's real name is William Wilhelm, Jr. He's the fakest phoniest wanna be New Yorker ever. He's a Red Sox fan who roots for the Yankees. He eats pizza with a fork. He murders groundhogs. He's truly, genuinely the most hated man in NYC historyhttps://t.co/sWk4pcCOHo pic.twitter.com/kbY14pzmek

— KFC (@KFCBarstool) October 29, 2020