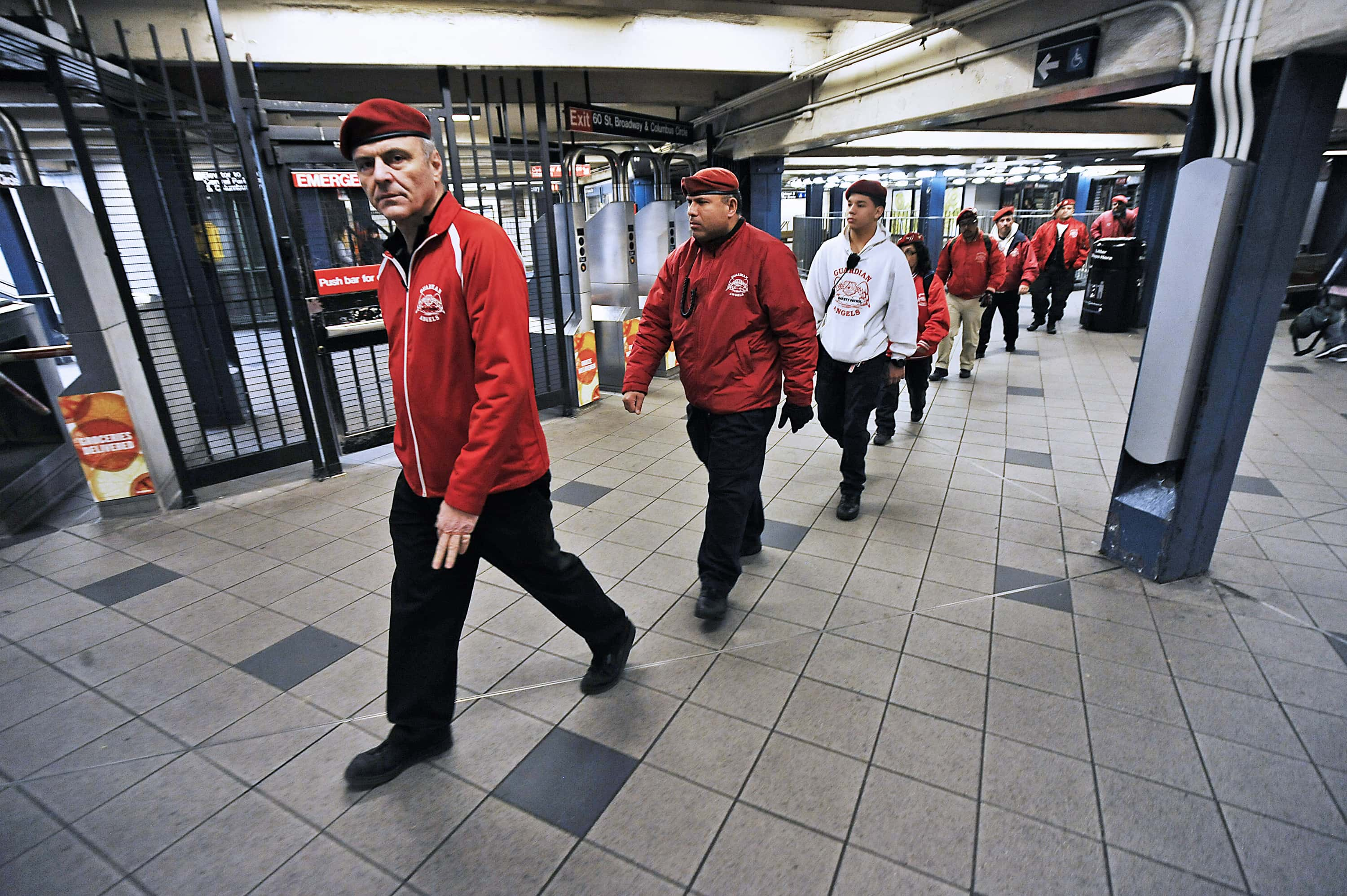 013116 Curtis Sliwa and his Guardian Angels meet up at Columbus Circle and head into NYC's subway system to ride the 1 Train uptown, after another slashing incedent occurred this weekend. NYC news MATT
Curtis Sliwa and the Guardian Angels have been busy in the city during 2020, and their current focus appears to be the Chelsea section.
Sliwa spoke with the New York Post about where the Angels are patrolling, saying most would never have believed some of the neighborhoods they've had to focus on the last few months. This include the Upper West Side.
The Guardian Angels made their way to Chelsea beginning on September 29th, this was after a grocery store manager was attacked by a homeless man.
Since their patrols have begun, Sliwa describes part of Chelsea as a "corridor of misery, despair, and crime".