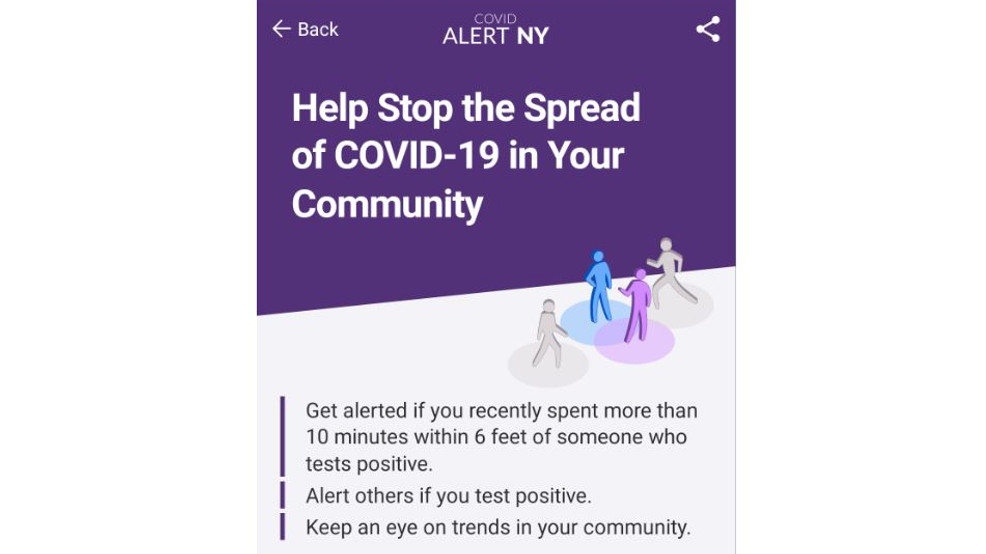 NEW YORK (77WABC) – The free app, called "COVID Alert NY," uses Bluetooth technology to track the movements of users, though Cuomo cautioned on a conference call with reporters that it collects no personal data.
"It doesn't give any names, doesn't give any privacy information," the governor said.
Here's how it works: If a person using the app spends 10 minutes within six feet of you, your phones will swap random codes to remember the contact. According to the Cuomo administration, the codes don't record anything about the individual or their location. If the other app user tests positive for the virus within the next few days, the app can send you an alert after checking your codes.
The app also features a "health log" option that lets someone track their health by storing a log of any symptoms. The app asks users whether they are experiencing symptoms such as fatigue, a headache, fever or sore throat, and also for information including their county of residence, age range, and ethnicity.
The logs, which the Cuomo administration says are kept anonymous, help researchers understand how the virus is affecting New York. The app also provides the latest information about the percentage of the population in both New York and individual counties that have tested positive.
You can check out the 
the app
here.