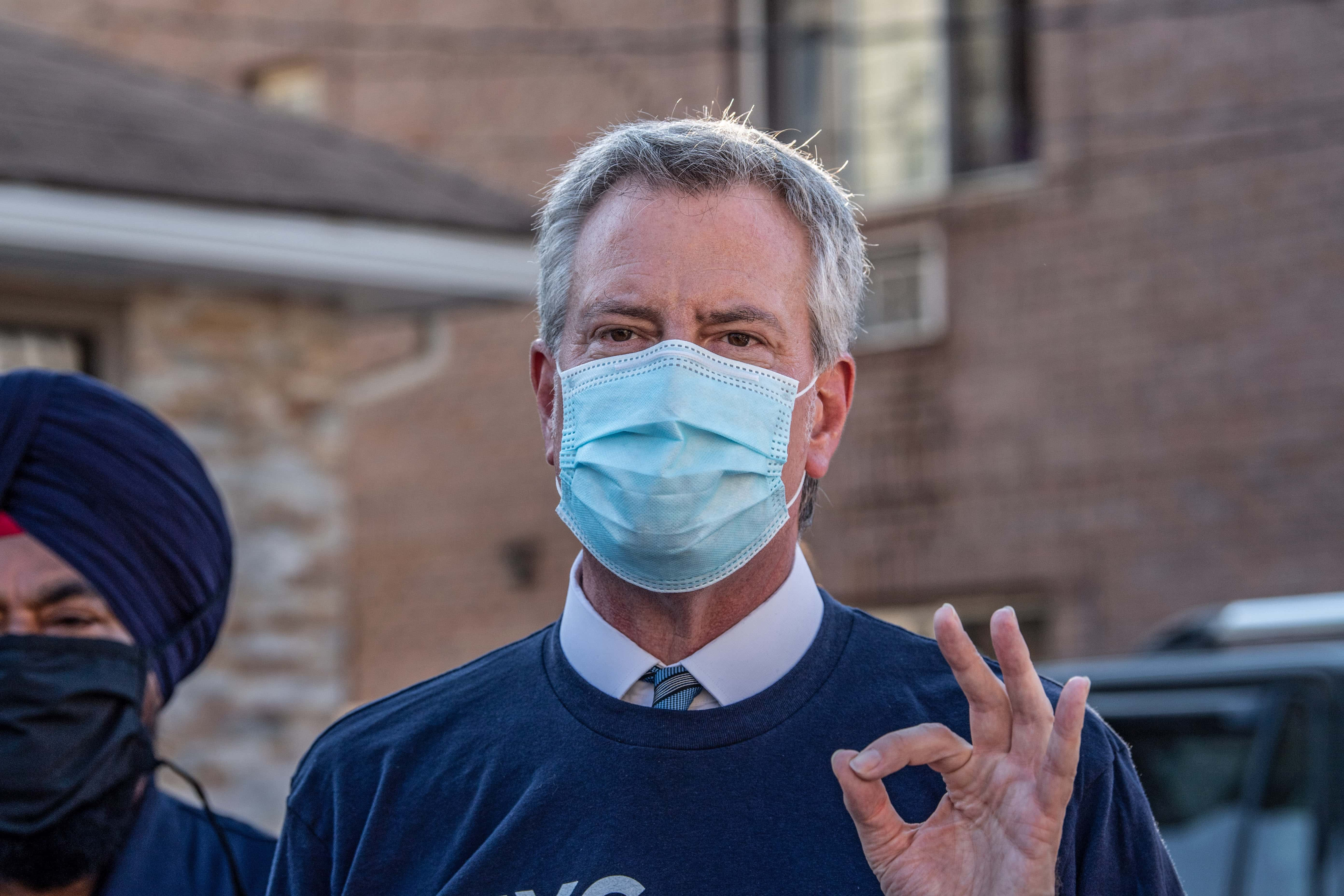 NEW YORK CITY (77WABC) – New York City Mayor Bill de Blasio announced Tuesday that the city will impose fines on people who refuse to wear face coverings, after it saw a positivity rate for coronavirus tests of over 3% for the first time since June.
The fine is up to $1,000, the mayor's office said.  The mayor added that city personnel will hand out free masks to anyone who is not wearing a face covering therefore a fine is completely avoidable.
"Anyone who refuses to wear a face covering will be told that if they don't put one on, they will be fined," de Blasio said. He said it would start immediately and on a large scale. "That will happen aggressively, clearly."
Out of 146 zip codes citywide, the covid-19 uptick is happening primarily in nine zip codes in Brooklyn and Queens, including areas with tight-knit Orthodox Jewish communities.  The same day the city a 3.25% infection rate, a twitter user posted this video.
In the video, hundreds of Orthodox Jews can be seen gathering outside, without masks, in the Borough Park section of Brooklyn.
On Tuesday, Governor Cuomo said he would speak to Jewish community leaders.