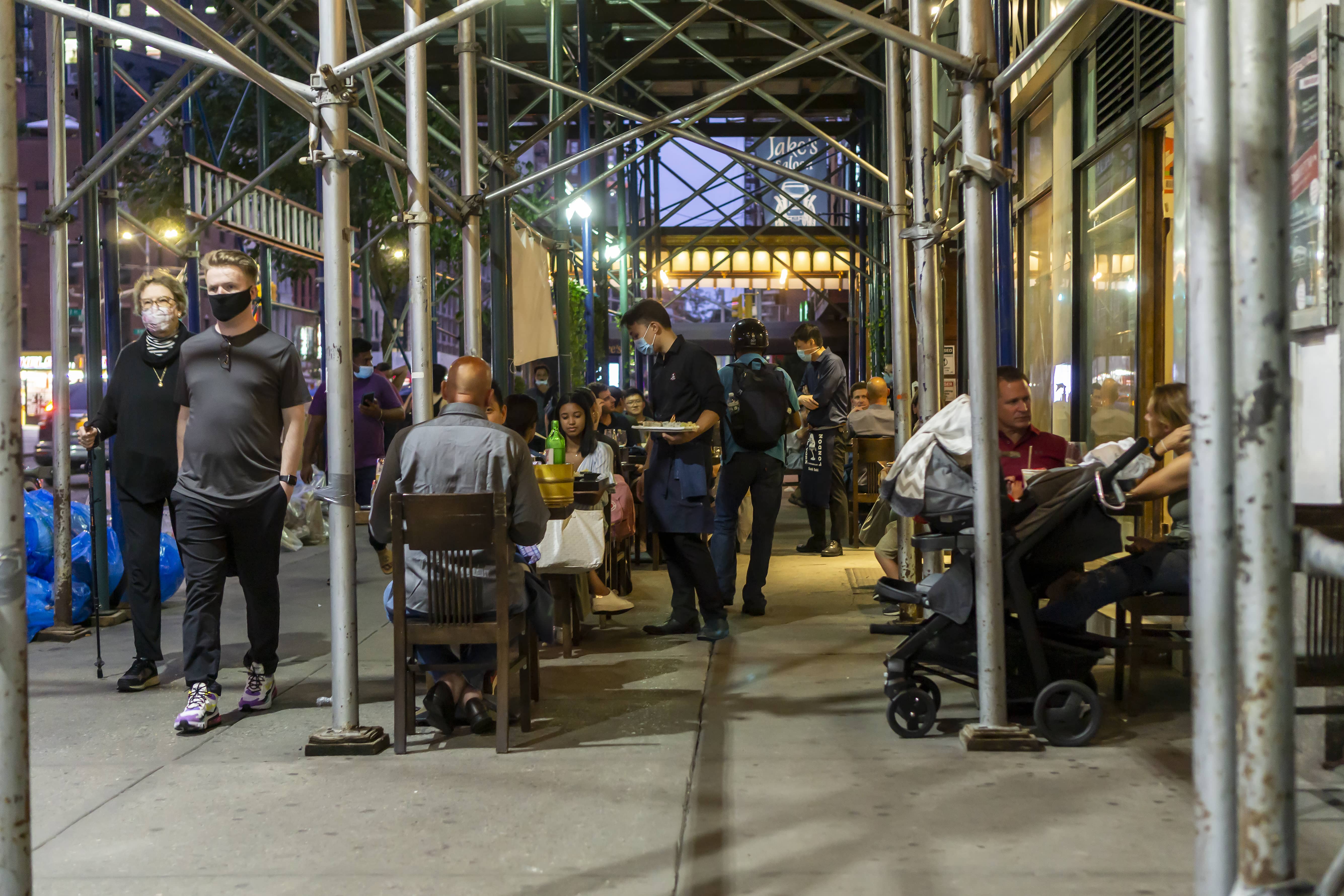 NEW YORK (AP) — Mayor Bill de Blasio says expanded outdoor dining for New York City restaurants will be extended year-round and made permanent.
The program allowing restaurants to seat customers on sidewalks and parking spaces has been seen as a lifeline for cash-strapped businesses trying to survive through the pandemic. More than 10,000 restaurants are taking part in the program.
With cooler weather coming, the city will allow electrical heaters on sidewalks and streets as well as propane and natural gas heaters on sidewalks.
Restaurants also will be able to use either partially or fully enclosed tents.