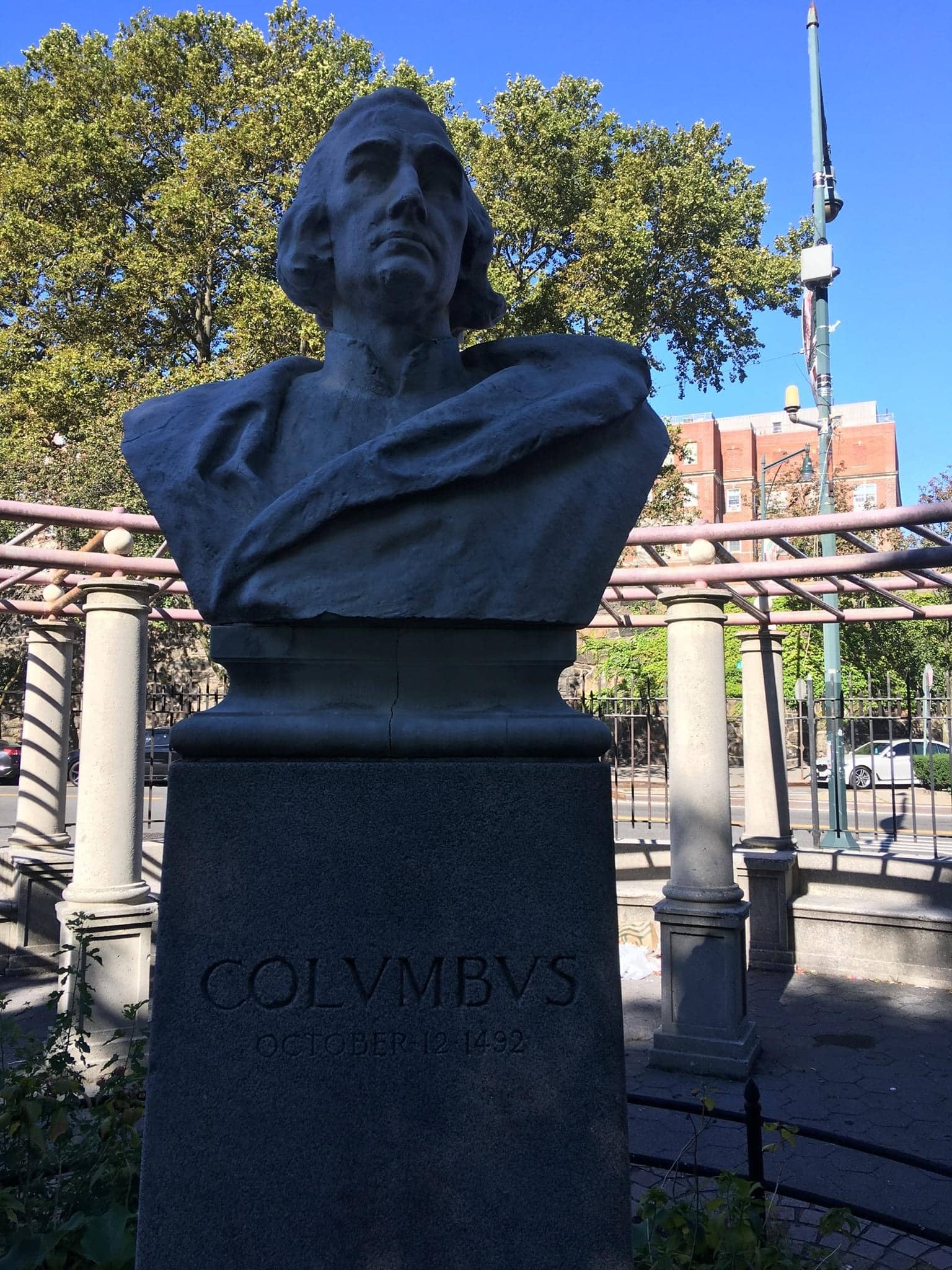 BRONX, NY (77WABC) – Fuggedaboutit!!
That's basically the reaction a group of BLM demonstrators received when they attempted to take down the Christopher Columbus statue on Arthur Avenue in the Belmont section of the Bronx.
The profanity-laced showdown happened Saturday (September 19th) afternoon.  Neighbors tell 77WABC that until recently, the NYPD had a patrol car stationed outside the park.  Now that the patrol car is no longer there,  residents and New Yorkers who frequent the area, have taken it upon themselves to guard the statue which sits in D'Auria-Murphy Triangle Park.
The Arthur Avenue area is home to a diverse community made up of Fordham University students, Latinos, African Americans, Italians, and Albanians.
Fortunately, the NYPD was on hand to help quell tensions between residents and BLM protesters. BLM activists say this Belmont Christopher Columbus statue should come down because it represents "oppression."
However, Peter Madonia, chairman of the Belmont BID, supports the statue and wants it to stay in the park.
"The Christopher Columbus statue has been in our neighborhood park for decades and has been a source of pride for our Italian-American community for generations.  While Christopher Columbus indeed has a complicated history, we encourage the opportunity to better understand his legacy on all sides," Madonia said.
***WARNING: VIDEO CONTAINS MATURE LANGUAGE***