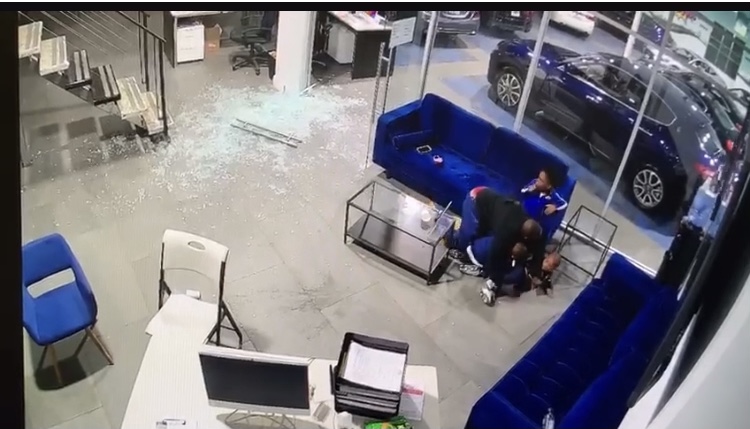 BRONX, NY (77WABC) – A Bronx dad is recovering tonight after being shot while protecting the lives of his three small children.
77WABC obtained this surveillance video of the wild shootout that happened at 4077 Boston Road in the Bronx at car dealership, "On The Road Automative Group" in Eastchester.  Police tell 77WABC's Lidia Curanaj that the shooting occurred Monday night at 7:20.
As you can see in the surveillance video, a hooded gunmen fires through the glass as the father sits on a blue couch with his three small children in the dealership's waiting room.  As bullets and glass fly, the father uses his body as a shield to cover his children.  None of the children were harmed as a result of their father's heroic actions.  Police say the 39 year old father was shot in the back and right thigh.
Police say two gunmen were involved in the incident.  According to cops, it's possible the motive was a car jacking as a luxury vehicle was stolen by one of the suspects, however it's still unclear.  No arrests have been made as of Tuesday night.
The father is expected to survive and is being treated at Jacobi Hospital.