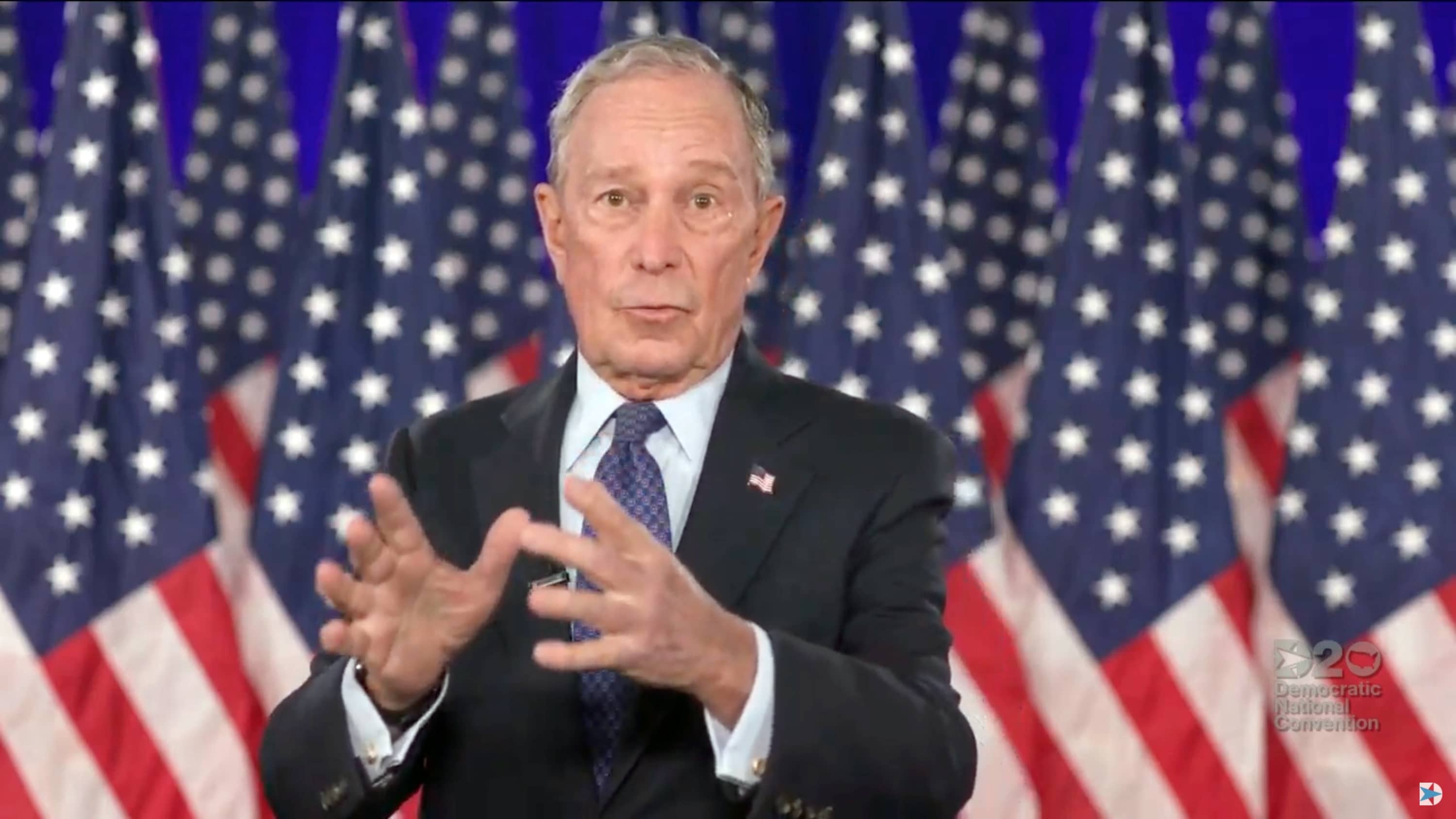 NEW YORK (77WABC) – U.S. Rep. Matt Gaetz is demanding Florida's Attorney General launch an investigation into Mike Bloomberg for recently paying off felon's debts so they can vote in the presidential election.
In Florida, felons must not only have served their time, they must have paid all court fees, fines, and restitutions in order to have their voting rights restored.  Billionaire Democrat and outspoken Trump critic, stepped in and paid off  the debts of convicted felons by raising more than $20 million dollars.  Bloomberg already pledged another $100 million to help Former Vice President, Joe Biden, win Florida.
Gaetz, a Fort Walton Beach Republican, said during a Fox Business appearance on Lou Dobbs, that Bloomberg's actions were politically motivated and potential bribery.
"It's not every felon. It's just those which they have specifically identified as the Biden voters," Gaetz said. "That's offering a bribe, an inducement, for someone to behave a certain way in voting."
Bloomberg swooped into Florida and paid off felons' fines just days after after Florida Gov. Ron DeSantis won a court victory to keep felons from voting until they've paid off fines, restitution and court fees.
In a written statement Bloomberg said, "The right to vote is fundamental to our democracy and no American should be denied that right. Working together with the Florida Rights Restoration Coalition, we are determined to end disenfranchisement and the discrimination that has always driven it."
Bloomberg's advisers say the money raised is targeted for felons who registered to vote who owe $1,500 or less, which accounts for about 31,100 people.  Gaetz says that's tantamount to vote-buying.
Florida Fraud: @RepMattGaetz announces he is calling on the Florida Attorney General to open an investigation into Michael Bloomberg for potentially engaging in bribery and vote buying after he paid the fines for convicted felons in Florida. #AmericaFirst #MAGA #Dobbs pic.twitter.com/9uglijOXMm

— Lou Dobbs (@LouDobbs) September 22, 2020