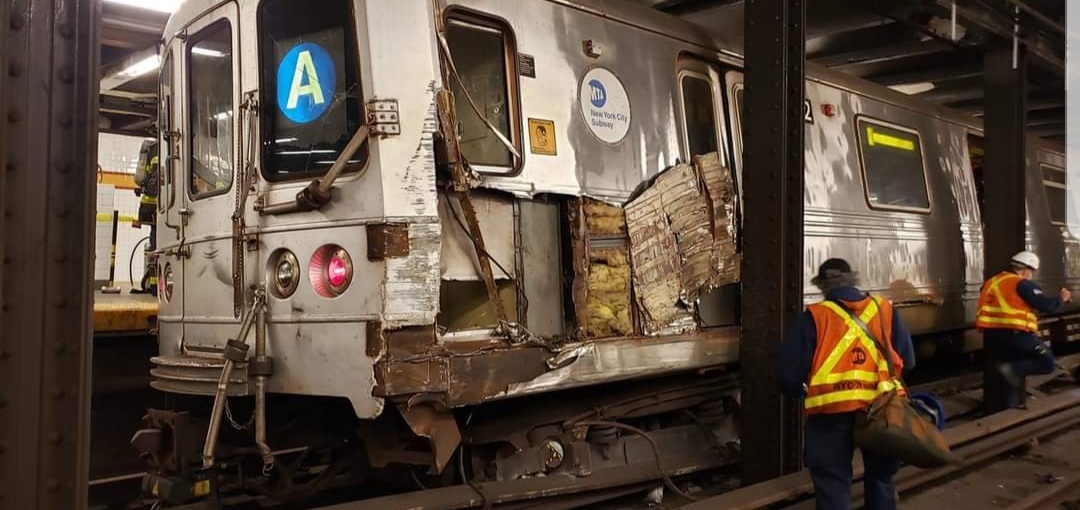 (MANHATTAN, NY (77WABC) – On Sunday morning, an A train jumped the tracks and smacked into plyons at the 14th Street station and 8th Avenue in Manhattan.
MTA officials say approximately 30 passengers were on board, three of whom were treated for non life threatening injuries as a result of the derailment.
MTA's Chief Safety Officer, Pat Warren, said in a briefing that someone put "something" on the track causing the train to hit the object and therefore derail around 8:15am.  Various media reports say a man was seen placing a piece of track equipment onto the tracks.
Reportedly, a 30 year old man is in police custody.
The investigation is ongoing.