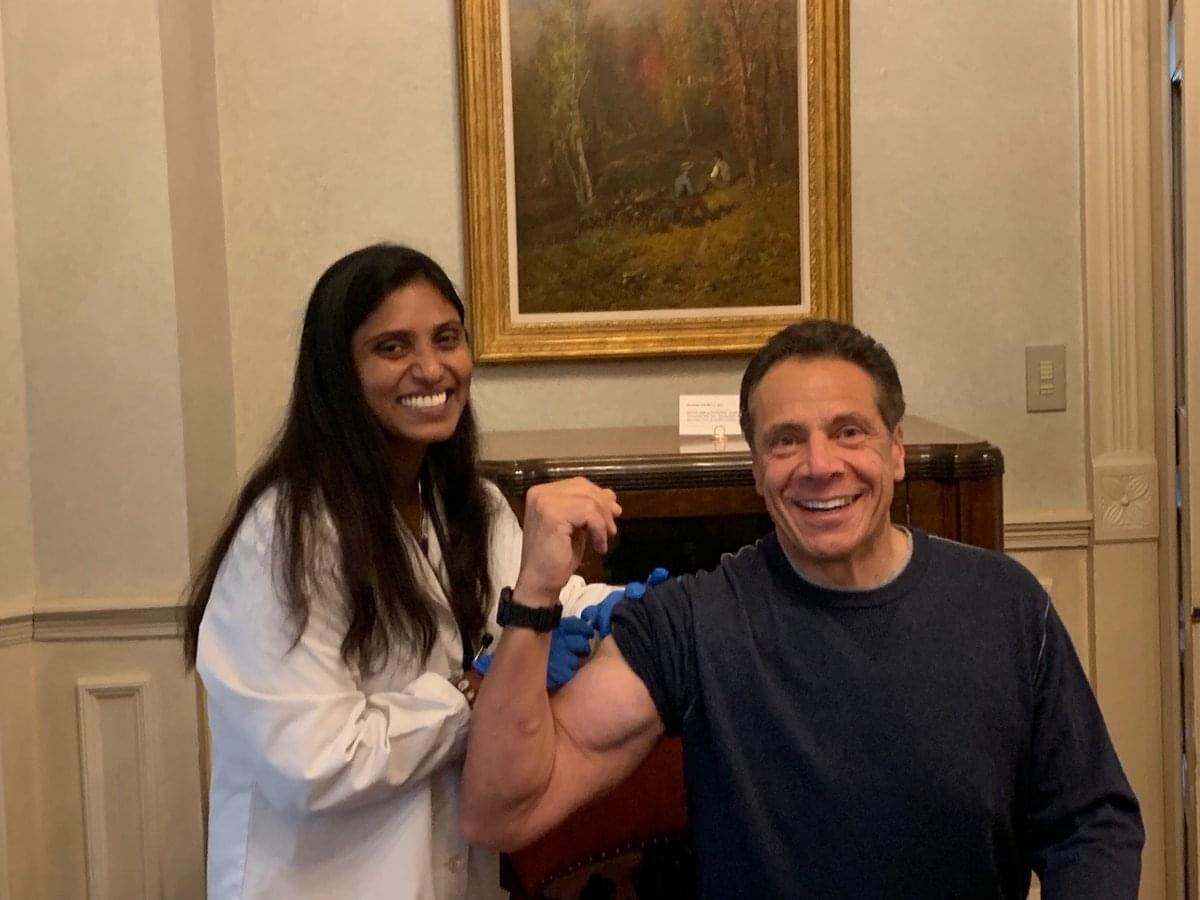 NEW YORK, NY (77WABC) – Governor Andrew Cuomo is encouraging all New Yorkers to get their flu shot.  In a tweet he wrote, "You don't want to risk getting both Covid and the flu."
He also posted a pic of himself he says from last year, hence why neither he or the medical professional was wearing a mask.
Doctors say that an annual flu vaccine is recommended for almost everyone 6 months and older. It is one of the best ways to reduce flu illnesses, hospitalizations and death from flu. This fall and winter, the flu virus and the virus that causes COVID-19 may both be spreading.
For that reason, getting a flu shot will be more important than ever to help people stay healthy and to ease the burden on our health care system. Getting a flu shot now is more important than ever because doctors don't know what the risk is of having both flu and COVID-19 at the same time.
The New York State Department of Health (NYSDOH) collects, compiles, and analyzes information on flu activity year-round in New York State (NYS), and produces a weekly report during the flu season (October through the following May). Weekly reports are posted on our website at: Flu Activity, Surveillance, and Reports.
Will you get your flu shot this year?