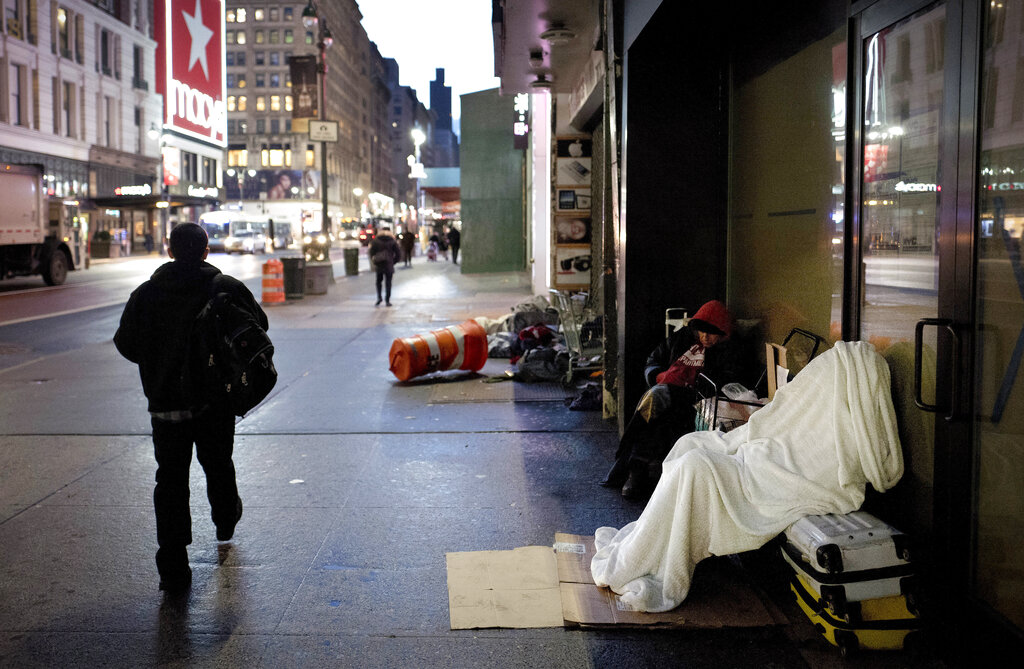 Upper West Side, NYC — New York City officials have decided to postpone the removal of hundreds of homeless people out of The Lucerne hotel on the Upper West Side to shelters in Lower Manhattan and throughout the city.
The news comes nearly a week after the city unexpectedly announced that it would move the roughly 300 homeless men staying in the Upper West Side hotel out of the neighborhood.
The city had expected to finish moving homeless men out of The Lucerne Hotel on 79th Street by this weekend.
The Department of Homeless Services paused transferring the men after news reports showed that the Lucerne transfer and another shelter transfer in Queens were causing an upheaval throughout the temporary shelter system with many children and people with disabilities abruptly having to move.
"At this time, while Commissioner Steven Banks and Corp Counsel James Johnson are reviewing the situation, we are not moving any clients from these locations as part of this initiative," the Department of Homeless Services said in a statement Monday.
A group of Upper West Side residents has raised more than $100,000 and is threatening to sue the city if Mayor Bill de Blasio does not move the homeless out of neighborhood hotels that are being used as temporary shelters during the pandemic.
The Legal Aid Society, on the other hand, is threatening to sue the city if it transfers people back into crowded shelters.
Some 10,000 homeless New Yorkers were moved from shelters into hotels during the pandemic in order to prevent the spread of COVID-19. There have been protests on both sides regarding the influx of homeless. Yesterday, hundreds gathered outside the mayor's residence, Gracie Mansion, to protest the eviction of homeless from The Lucerne.