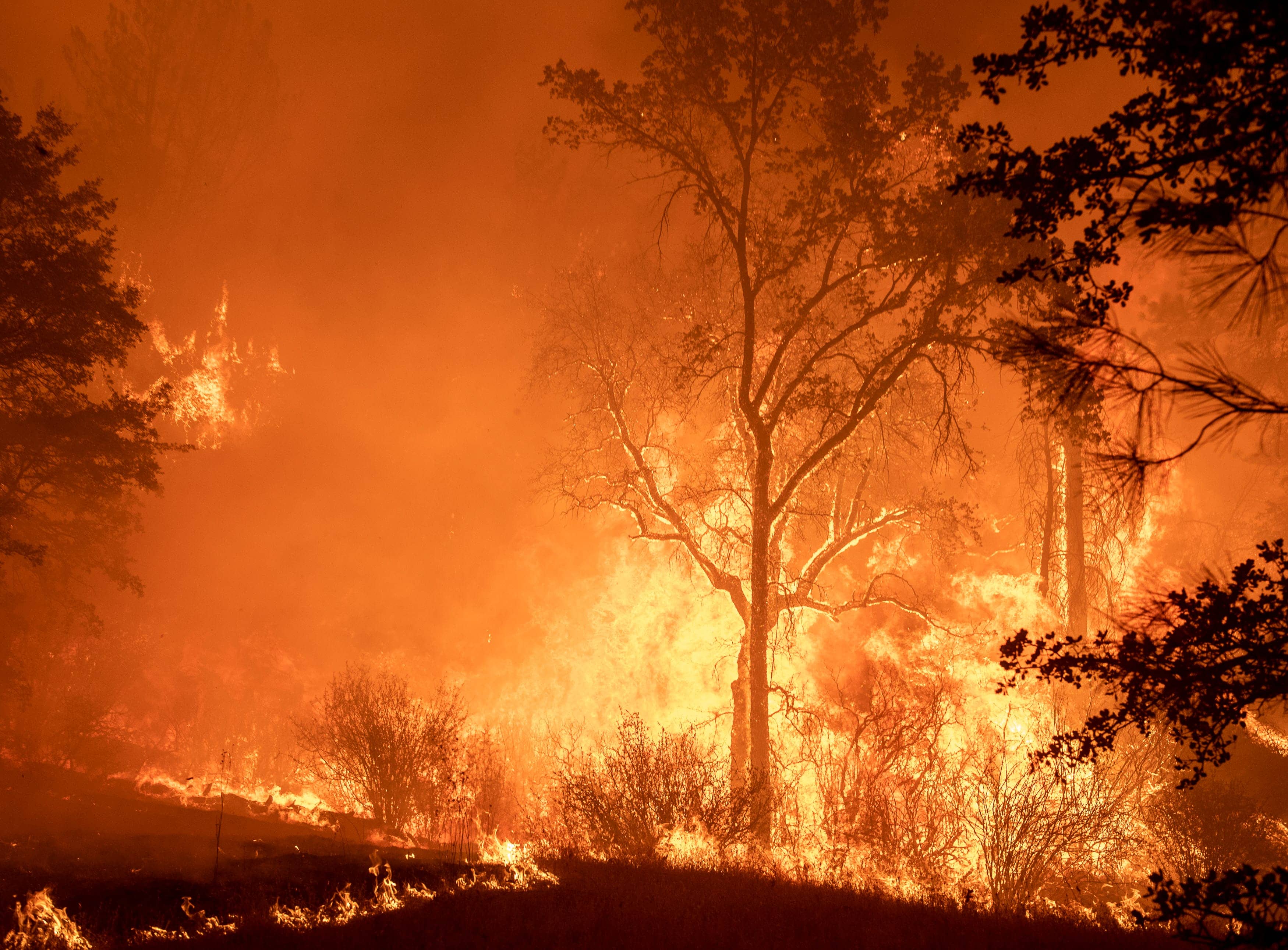 SHAVER LAKE, Calif. (AP) — Helicopters are rescuing more people from the California wildfires as flames chew through bone-dry terrain after a scorching Labor Day weekend. The latest rescues come after a dramatic weekend airlift of more than 200 people.
The California National Guard says helicopters pulled dozens more people from the Sierra National Forest on Tuesday morning. California has already set a record with 2 million acres (809,000 hectares) burned this year. And the worst part of the wildfire season is just beginning.
The state's largest utility turned off power to 172,000 customers to try to prevent more blazes.