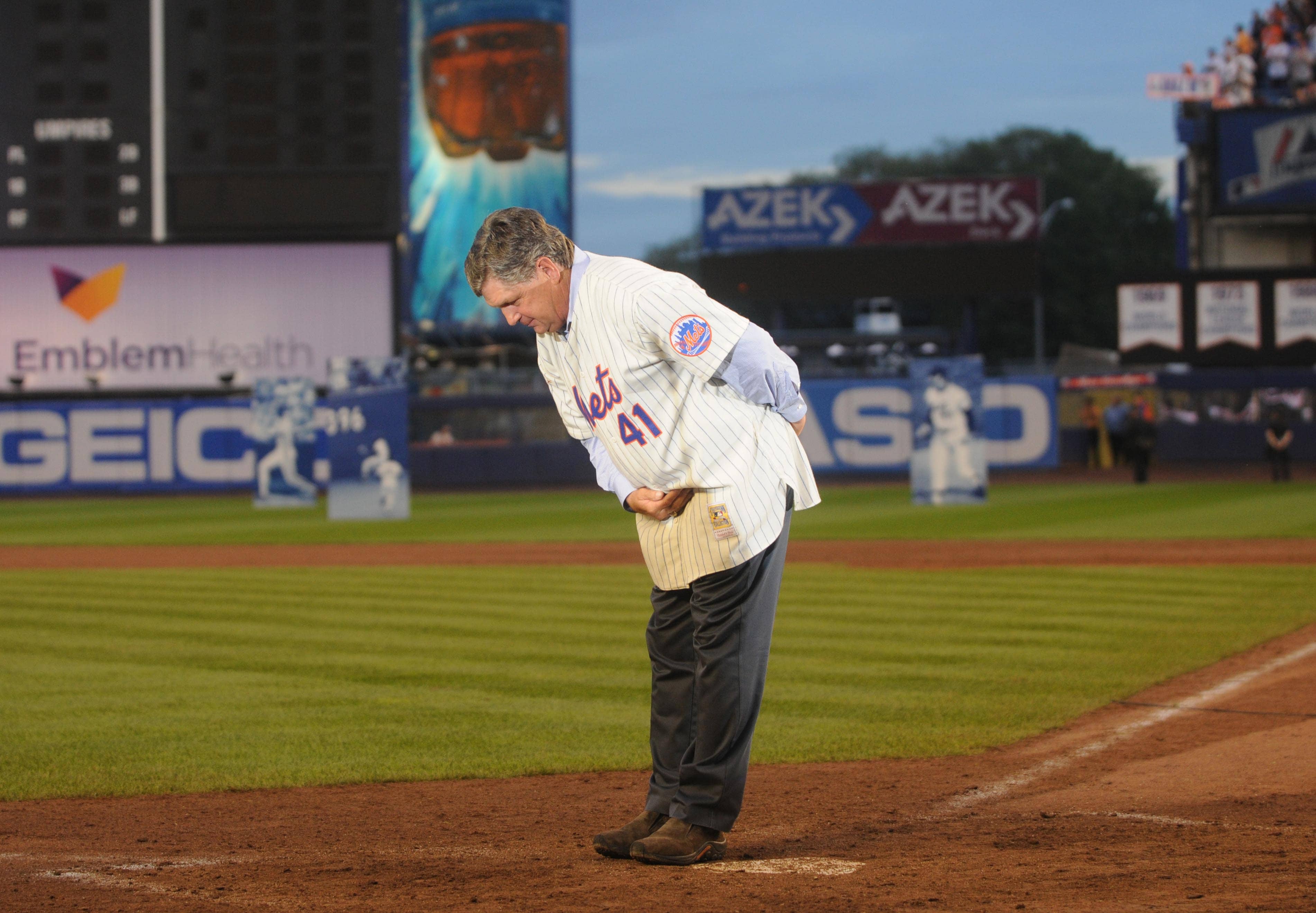 NEW YORK (77 WABC) – Tom Seaver, considered by most to be the greatest Met of all-time, died on Monday. According to his family, he passed peacefully in his sleep from complications of dementia and COVID-19.
"We are heartbroken to share that our beloved husband and father has passed away," said his wife Nancy Seaver and daughters Sarah and Anne in a statement to the Baseball Hall of Fame.
"We send our love out to his fans, as we mourn his loss with you."
Seaver's family announced in March of 2019 that he was stepping away from public life after being diagnosed with dementia.
Seaver, known as "Tom Terrific" and "The Franchise", put together a remarkable career, earning 311 career victories while striking out 3,640. Over 20 years, Seaver had just a 2.84 ERA while earning 12 All-Star appearances. During his time with the Mets, Seaver had a franchise record 198 wins prior to being traded in 1977, and was the main piece in the team's turnaround that lead to their 1969 World Series Championship.
He was the first Met elected to the Baseball Hall of Fame in 1992 when he received 98.84% of the votes.
Seaver's Number 41 was retired by the Mets in 1988.
you were more than just terrific.

rest in peace, tom seaver 💔💙🧡 pic.twitter.com/2I61sn8f3j

— mets throwbacks (@metsthrowbacks) September 3, 2020
Terrible news from the Mets front. Tom Seaver has passed at age 75.

Seaver was the greatest player and most accomplished pitcher in franchise history. It's a tough day for the Mets organization, and baseball as a whole.

— Anthony DiComo (@AnthonyDiComo) September 3, 2020