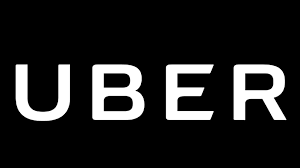 NEW YORK (77 WABC) — Uber may shut down service in California after a judge in San Francisco ruled the ride-sharing company must classify drivers as full-time employees and not independent contractors.
CEO Dara Khosrowshahi said Wednesday they will shut for several months in the state if a court doesn't overturn the decision.
"If the court doesn't reconsider, then in California, it's hard to believe we'll be able to switch our model to full-time employment quickly,"Khosrowshahi told MSNBC.
Uber and rival Lyft have a week remaining to appeal a preliminary injunction granted by a California judge. Following the order will require Uber and Lyft to provide benefits and unemployment insurance for workers, CNBC.com.
Khosrowshahi said if he loses on appeal, Uber would go directly to voters, keeping the service off line until November, when Proposition 22 is on the ballot, which exempts drivers for app-based transportation and delivery companies from being considered employees.
Uber CEO Dara Khosrowshahi tells @SRuhle the ride-hailing app would have to shut down in the state of California until at least November if a judge's ruling that Uber must treat drivers as employees instead of independent contractors fails to be appealed by the company. pic.twitter.com/ntAMMxf4Cf

— MSNBC (@MSNBC) August 12, 2020