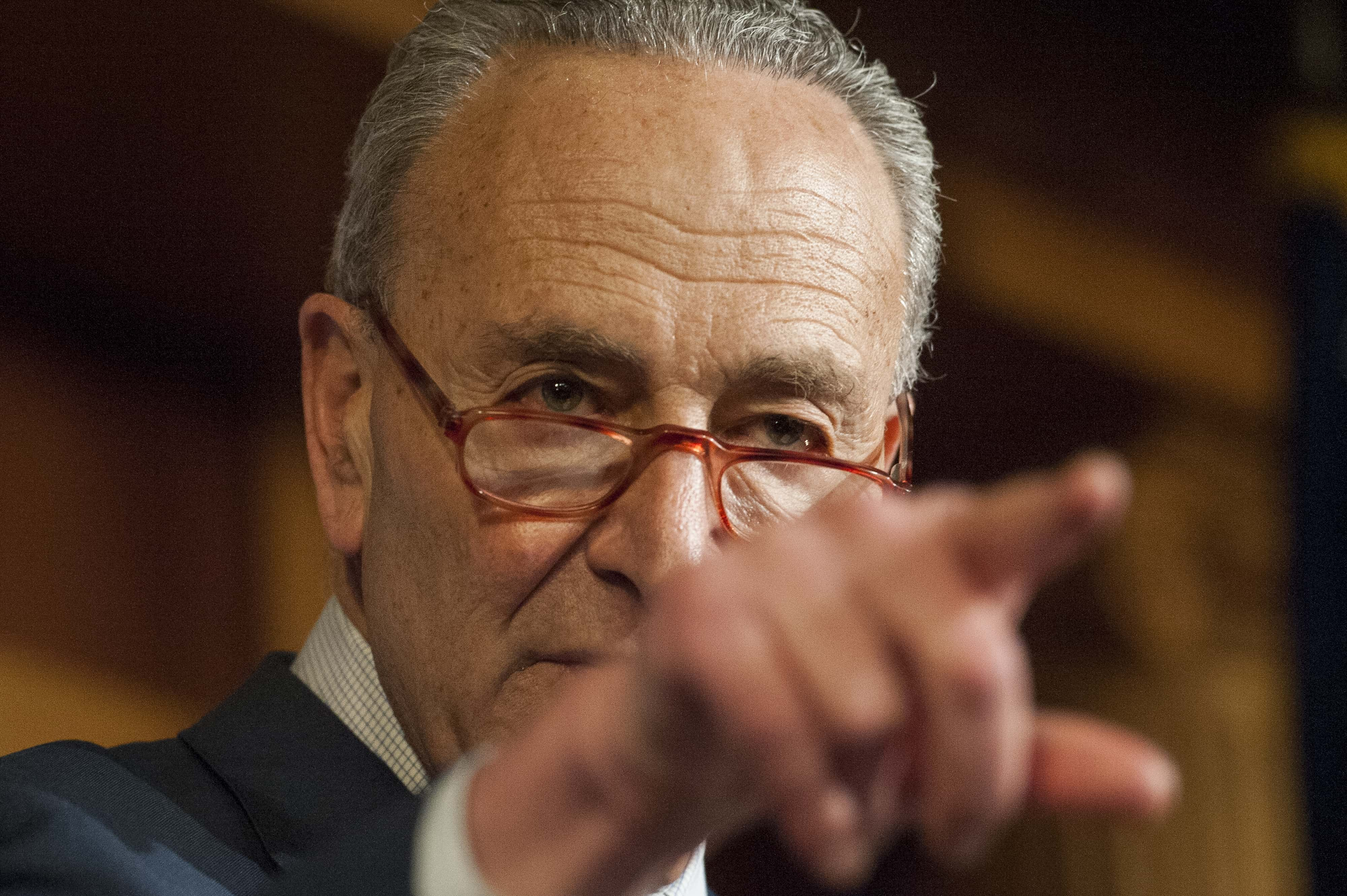 NEW YORK (77 WABC) — With negotiations falling apart in another COVID-19 stimulus package, President Trump signed a handful of executive orders Saturday.
However, Senate Minority Leader Chuck Schumer said "it doesn't do the job. It's not going to go into effect in most places, for weeks or months, because it's so put together in a crazy way," he told ABC's 'This Week.'
Schumer suggested if Trump would have extended the $600 pandemic unemployment benefit, "things would flow smoothly."
One of the executive orders gives out-of-work Americans $400 per week, while another extends payroll tax cuts through the end of 2020.
"It's way off base," Schumer said. "It's a deferral, so it accumulates until January when it expires…[Employers] don't want their employees stuck with a huge bill in December. So it's not going to pump money into the economy."
"We've compromised a great deal," Sen. Chuck Schumer tells @GStephanopoulos when pressed on whether Democrats are willing to compromise more amid stalled COVID-19 negotiations on Capitol Hill and criticism from Republicans. https://t.co/mXqSebBaMG pic.twitter.com/36UGHnlJoy

— This Week (@ThisWeekABC) August 9, 2020
NEW: Pressed by @GStephanopoulos on the legality of President Trump's COVID-19 executive orders, Sen. Chuck Schumer declines to say if they're illegal: "I'll leave that up to the attorneys. It doesn't do the job." https://t.co/mXqSebBaMG pic.twitter.com/tGrDpne0ml

— This Week (@ThisWeekABC) August 9, 2020