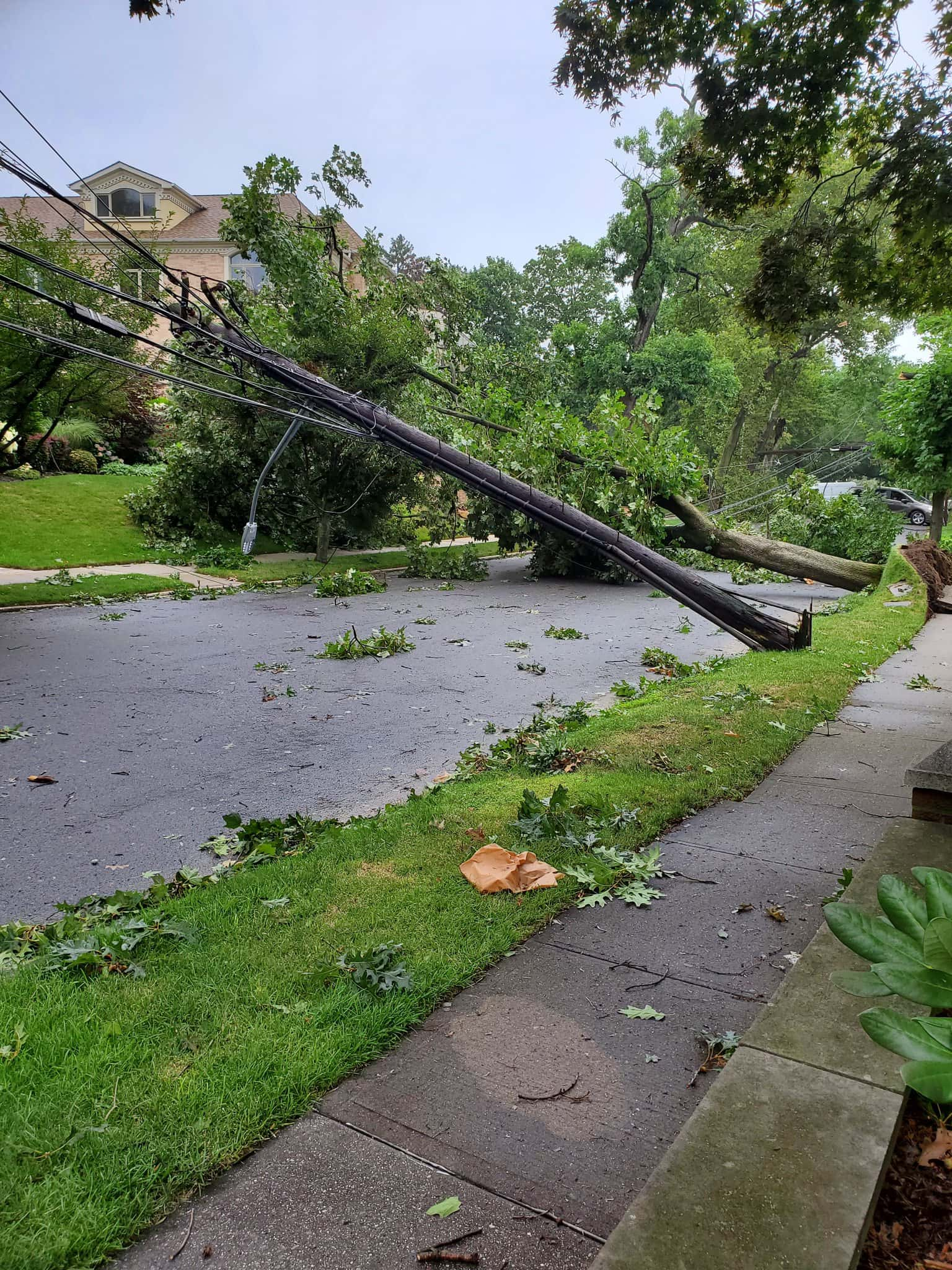 (Photo from Twitter: @TheGialloGamer)
NEW YORK (77 WABC) — Strong winds Tuesday afternoon pulled the plug on train service across the area, including the LIRR, which suspended all activity.
The commuter line said on their website they will "resume service as soon as conditions safely allow."
There are at least 95,000 PSEGLI customers without power, Newsday reported late afternoon.
Numerous trees were uprooted throughout the day.
LIRR service is suspended systemwide due to high winds and hazardous conditions caused by Tropical Storm Isaias, including fallen trees, downed utility poles and power outages. We will resume service as soon as conditions safely allow.

— LIRR. YouMustWearaFaceCoveringonTrains (@LIRR) August 4, 2020