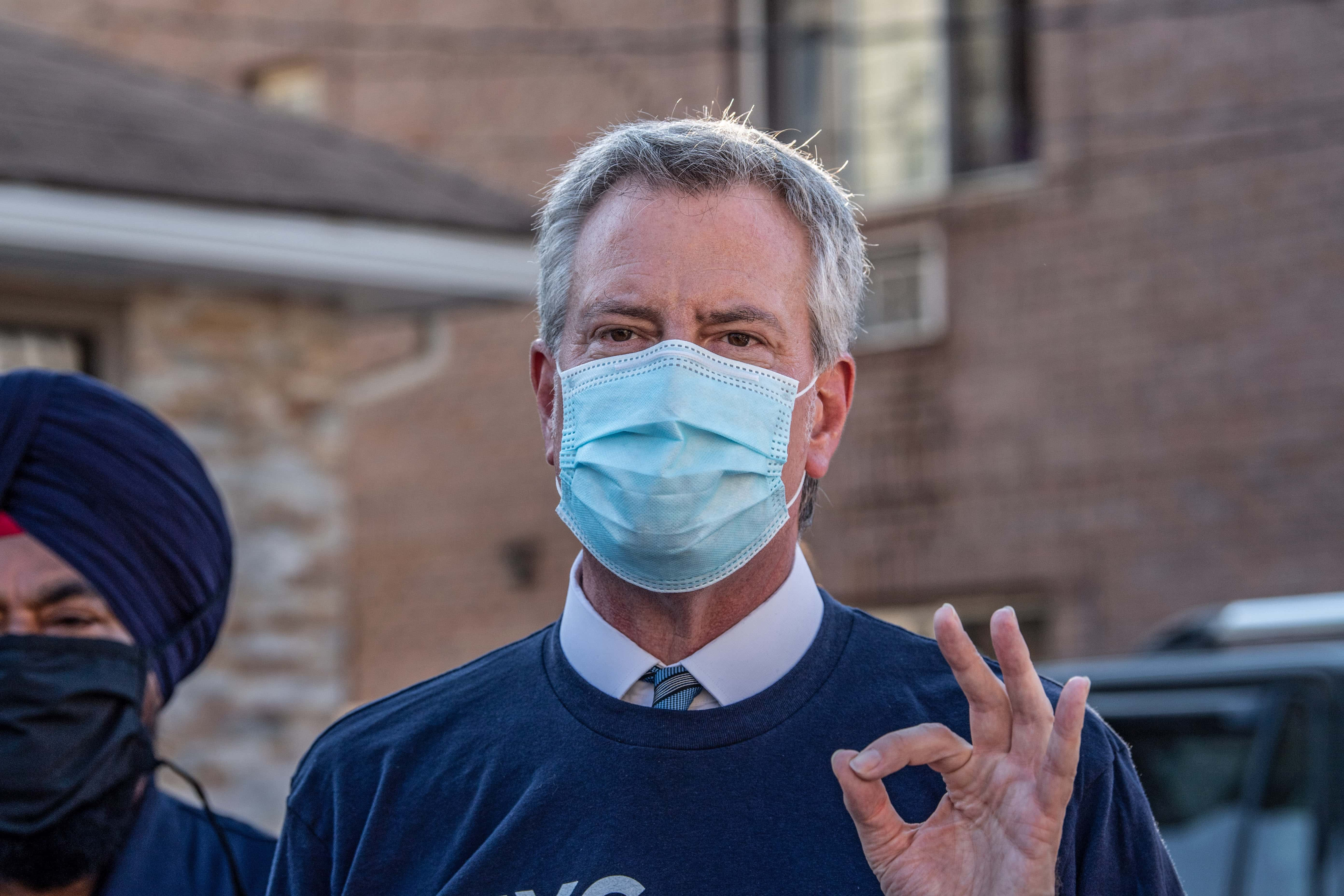 NEW YORK (77 WABC) —  Mayor Bill de Blasio announced today that New York City schools will not reopen in September unless the coronavirus infection rate is below 3%.
"We are going to have an extremely rigorous plan for opening schools and if necessary closing schools," said de Blasio. Schools are set to partially re-open in September with a blended learning plan that will send students into classrooms a couple days a week and remote learning from home for the remaining days
The city's infection rate remained steady at 2% for several weeks, and was at 1% on Friday. Mayor de Blasio said an increase, measured on a seven-day rolling average, would trigger a delay in public schools reopening. If the infection rate reaches a 3%, seven-day average during the fall semester, schools will close and full-time remote learning will be put into effect.
Every New York City school will have an isolation room for students with coronavirus symptoms and a positive test for the virus will trigger a classroom shutdown under a back-to-school plan for the nation's largest public school system.  If there's a single confirmed case, the entire classroom will self-quarantine for 14 days under the  reopening plan released by Mayor Bill de Blasio on Thursday.
"If it isn't safe, we don't do it," said de Blasio.