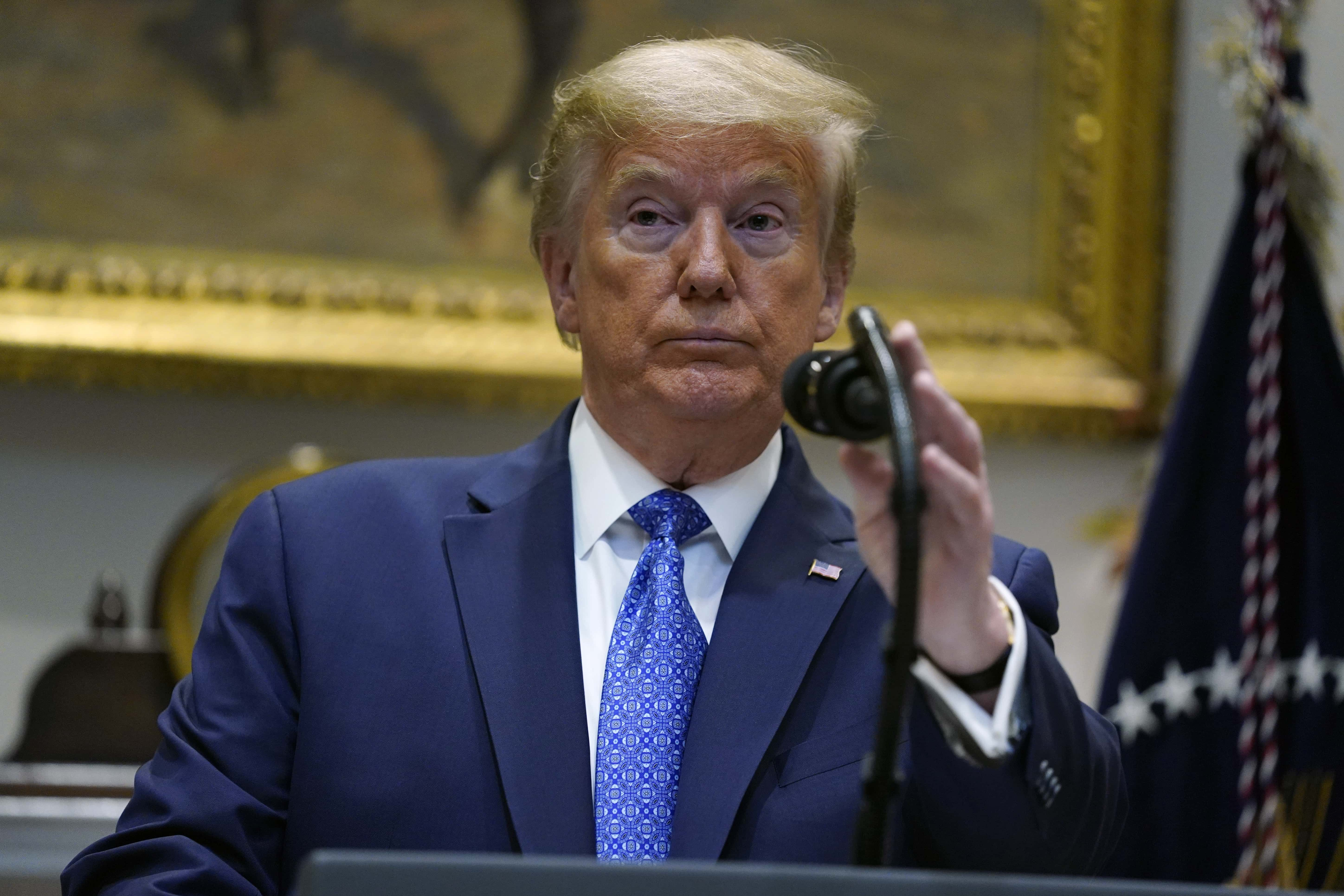 NEW YORK (77 WABC) — President Trump, in a tweet this morning, repeated a common theme that he doesn't believe in the integrity of mail-in ballots. However, this time Trump planted a seed to delay the election "until people can properly, securely and safely vote."
The president said this election "will be the most INACCURATE and FRAUDULENT" in the country's history.
Making any change for a presidential election requires a congressional act.
It never happened in U.S. history, including during the midst of the Civil War. Presidential historian Michael Beschloss tweeted, "Delaying 2020 election would violate American law."
With Universal Mail-In Voting (not Absentee Voting, which is good), 2020 will be the most INACCURATE & FRAUDULENT Election in history. It will be a great embarrassment to the USA. Delay the Election until people can properly, securely and safely vote???

— Donald J. Trump (@realDonaldTrump) July 30, 2020
Don't waste time on this Trump ploy to distract from terrible economy+COVID numbers

It's silly. Constitution(Art 2)gives this power to Congress. Cong exercised it,3 USC 1. He can't delay election w/out Cong&he lost House in 2018

He'd lose in Court faster than he can say "Putin" https://t.co/nxBTftS0Dr

— Neal Katyal (@neal_katyal) July 30, 2020
Never in American history—not even during the Civil War and World War II–has there been a successful move to "Delay the Election" for President.

— Michael Beschloss (@BeschlossDC) July 30, 2020
planted the seed that