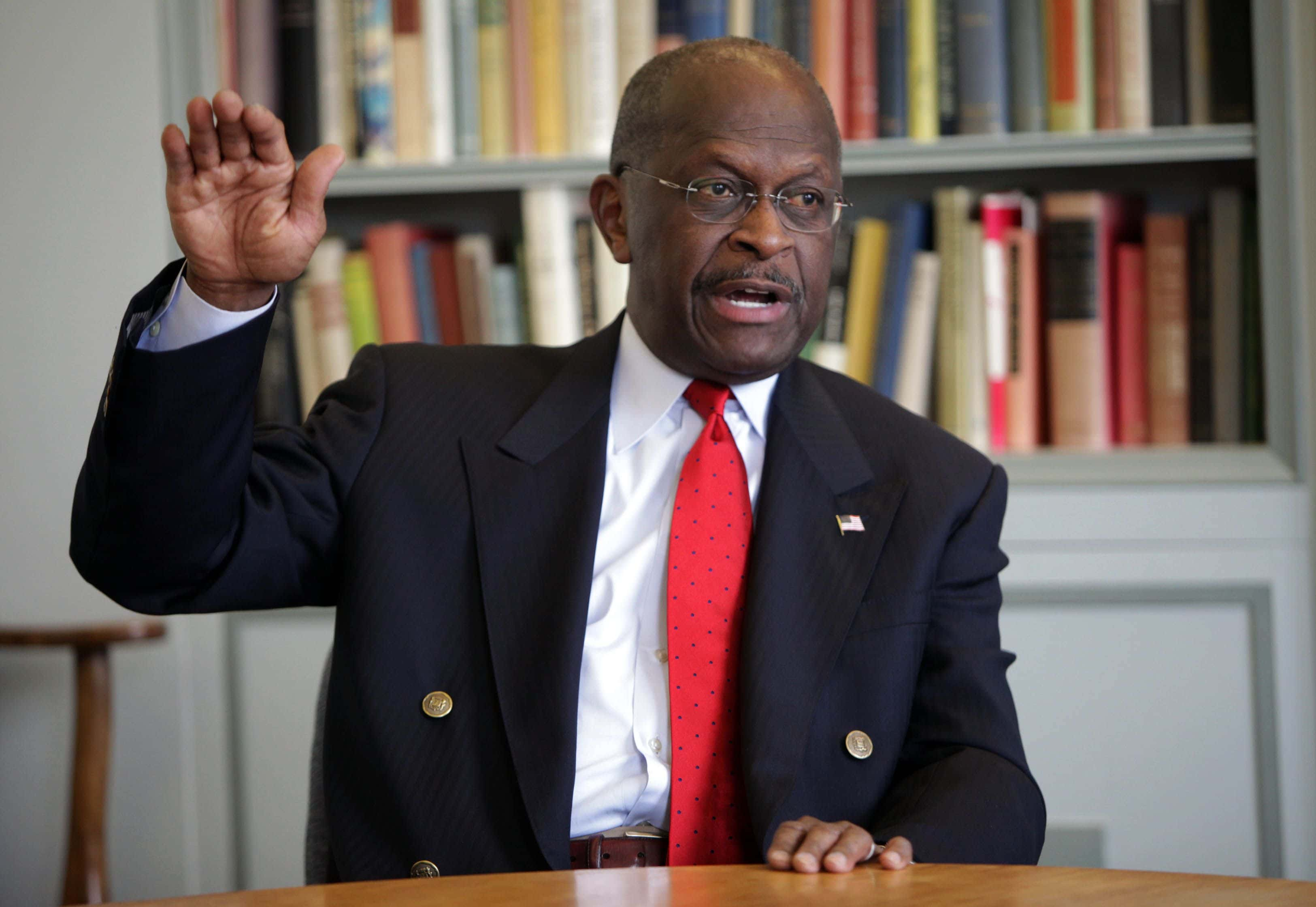 NEW YORK (77 WABC) — Herman Cain, hospitalized for several weeks, has died from the coronavirus. He was 74.
The announcement came Thursday morning on Cain's official website.
He was in the high-risk category because a past liver cancer diagnosis.
Cain attended President Trump's Tulsa rally in June, as co-chair of Black Voices for Trump, without wearing a mask. Several Trump staffers, who were at the event, tested positive for coronavirus.
Cain's family didn't release updates on his condition because they didn't think "there was any reason for that."
As posted to his website, those closest to Cain saw encouraging signs that he would fight through the illness.
"There were hopeful indicators, including a mere five days ago when doctors told us they thought he would eventually recover, although it wouldn't be quick."
Cain ran for president in 2012, and briefly rose to the top of the polls with his 9-9-9 plan to simplify the tax code. But he was already known in business circles as CEO of Godfather's Pizza.
He is survived by his wife Gloria, children Melanie and Vincent, and grandchildren.
"Nothing I talked about above meant as much to him as these wonderful people did, and because he loved them so much, we will continue to feel his impact on the world through them," Dan Calabrese wrote on hermancain.com.
You're never ready for the kind of news we are grappling with this morning. But we have no choice but to seek and find God's strength and comfort to deal… #HermanCain https://t.co/BtOgoLVqKz

— The Cain Gang (@THEHermanCain) July 30, 2020
RIP Herman Cain.

Here is classic video of him owning President Bill Clinton on "HillaryCare" pic.twitter.com/73pSywp23d

— Daily Caller (@DailyCaller) July 30, 2020