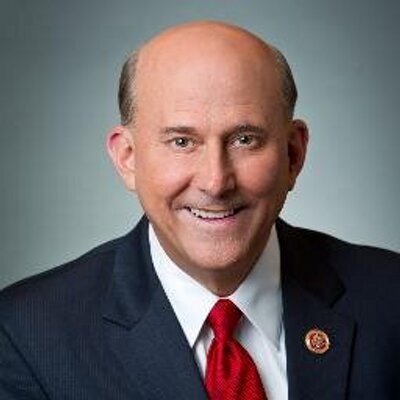 (Photo from Twitter: @replouiegohmert)
NEW YORK (77 WABC) — Congressman Louie Gohmert, a Texas Republican who would not wear a mask, has tested positive for coronavirus.
Gohmert was expected to fly with President Trump today to Texas until a pre-screening for COVID-19 this morning yielded the positive result, Politico.com reported.
Gohmert, serving his eighth term in the House, told CNN last month that he doesn't wear a mask because he is tested often.
Yesterday, Gohmert attended the House Judiciary Committee hearing where Attorney General William Barr testified. Lawmakers were social distanced.
To date, a handful of lawmakers tested positive: Rep. Mario Diaz Balart (R-Fla.), Neal Dunn (R-Fla.), Morgan Griffith (R-Va.), Mike Kelly (R-Pa.), Ben McAdams (D-Utah) and Tom Rice (R-S.C.), along with Sen. Rand Paul (R-Tenn.).
U.S. Rep. Louie Gohmert has tested positive for the new coronavirus, according to Politico and ABC News.

The Republican lawmaker spends ample time on the U.S. House floor without a mask. https://t.co/GITzzJejwY

— Texas Tribune (@TexasTribune) July 29, 2020
Louie Gohmert:

"We had tests and nobody in here has the coronavirus unless it's somebody in the media. So the only reason we would wear masks is if we were trying to protect ourselves from you, in the media. And we're not scared of you." pic.twitter.com/vf7ySCYklr

— JM Rieger (@RiegerReport) May 8, 2020