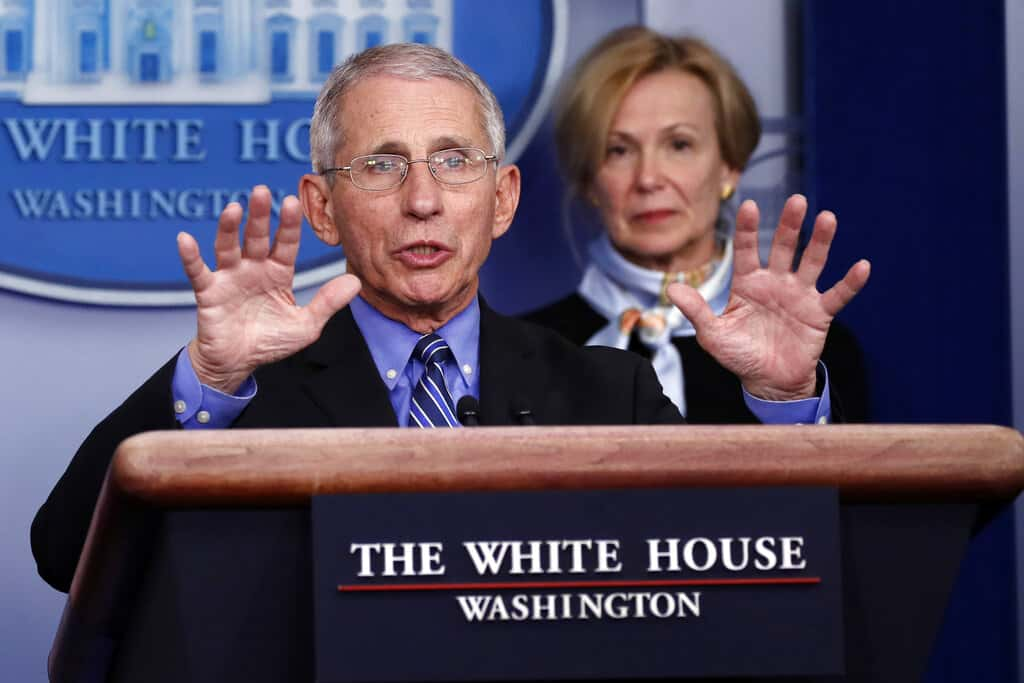 NEW YORK (77 WABC) — Dr. Anthony Fauci is once again rejecting hydroxychloroquine as a treatment for COVID-19.
The nation's top infectious disease specialist said all "valid" scientific data indicates that the anti-malaria drug is not effective against the coronavirus.
That comes a day after President Trump retweeted several posts strongly in favor of hydroxychloroquine.
"Many doctors think it is extremely successful, the hydroxychloroquine coupled with the zinc and perhaps the azithromycin," he said at a briefing Tuesday. "Many doctors think it's extremely good, and some people don't."
Fauci refuted those claims Wednesday.
"You look at the scientific data and the evidence. And the scientific data … on trials that are valid, that were randomized and controlled in the proper way, all of those trials show consistently that hydroxychloroquine is not effective in the treatment of coronavirus disease or Covid-19," the director of the National Institute of Allergy and Infectious Diseases told MSNBC.
However, Trump maintained his stance for the decades-old drug.
"I happen to believe in it. I would take it. As you know, I took it for a 14-day period. And as you know, I'm here. I happen to think it works in the early stages," the president said that he had "no problems" when he took it.
Dr. Fauci on the use of hydroxychloroquine to treat the coronavirus:

"All of those trials show consistently that hydroxychloroquine is not effective in the treatment of coronavirus disease or COVID-19."https://t.co/H5gvrw3Bx0

— MSNBC (@MSNBC) July 29, 2020