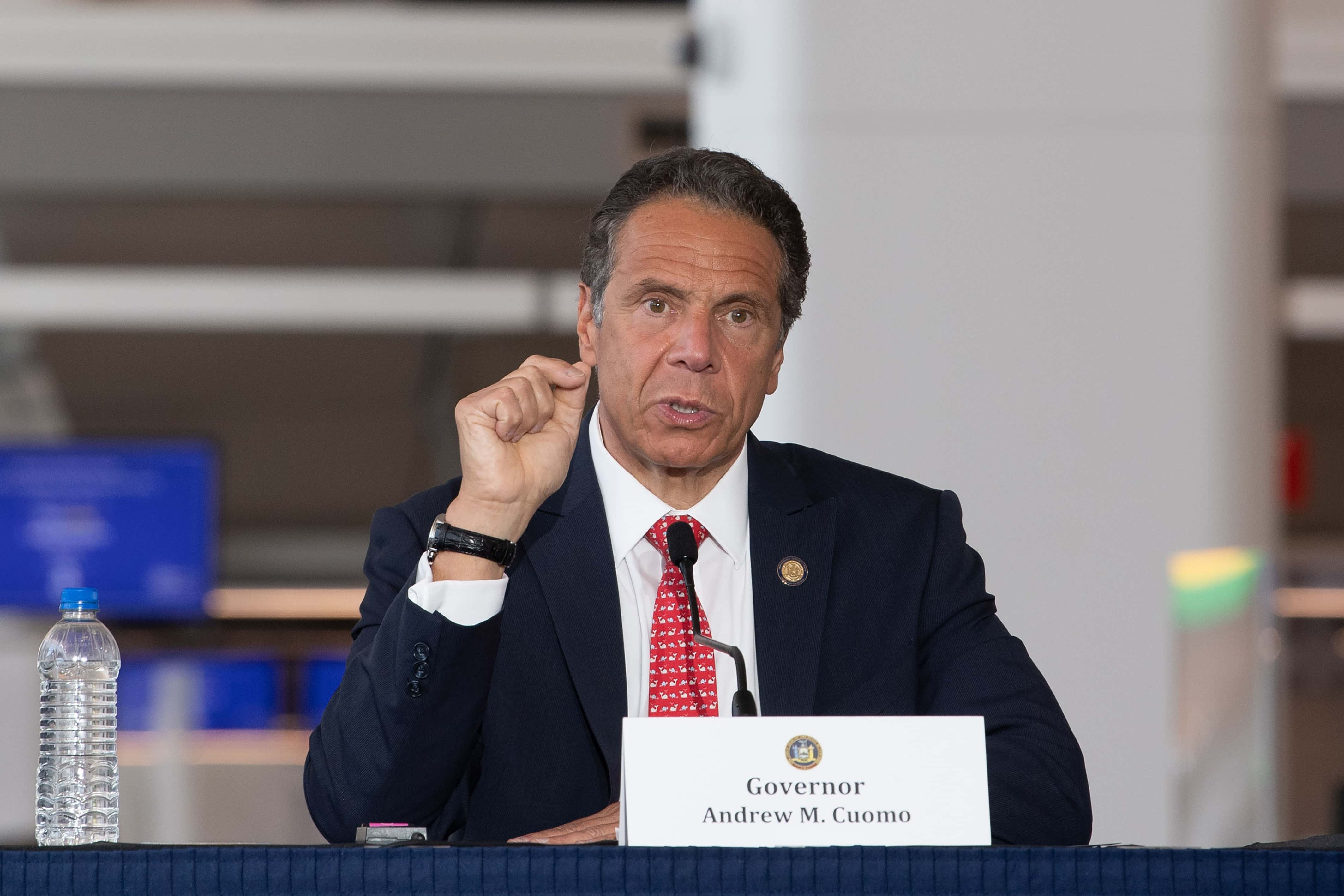 NEW YORK (77 WABC) — The state is aggressively dealing with compliance issues. Governor Cuomo said 29 more bars or restaurants were issued violations, all are in the five boroughs except one in Suffolk County.
The number of people who tested positive yesterday for COVID-19 is 1.1%. There were five deaths across the deaths.
Cuomo said 619 people were hospitalized, the lowest amount since March 18 and intubations decreased to 76, the lowest level since March 15.
The governor gave the go ahead for the U.S. Open golf championship September 14-20 at the Winged Foot Golf Club in Mamaroneck, but without spectators.
He said the event organizers are working with the state department of health "to ensure health and safety of all the golfers and staff."
Shifting his attention to Washington and the next coronavirus relief package, Cuomo sent a letter to senators Chuck Schumer and Kirsten Gillibrand calling on them to make sure there is $500 billion in unrestricted state aid.
"This is probably the most important and impactful federal piece of legislation since I've been serving as governor," he said.
Cuomo said this legislation will act as a de facto budget. As the bill currently stands, there would be full funding for education. But Cuomo said if New York doesn't get $30 billion for the next two years, they would have to cut into the budgets of hospitals and city government.
Asked if a tax on the state's 100 plus billionaire's would produce enough revenue to make up current budget shortfall in New York State, @NYGovCuomo says it wouldn't enough…"You'd have to tax each of them a half billion dollars, and then you'd have no billionaires left."

— Zack Fink (@ZackFinkNews) July 29, 2020
Every NY business is permitted by law to refuse entrance to customers who are not wearing masks.

No one has the right to endanger the health of store employees or other customers. https://t.co/ZZttwOuTzI

— Andrew Cuomo (@NYGovCuomo) July 29, 2020