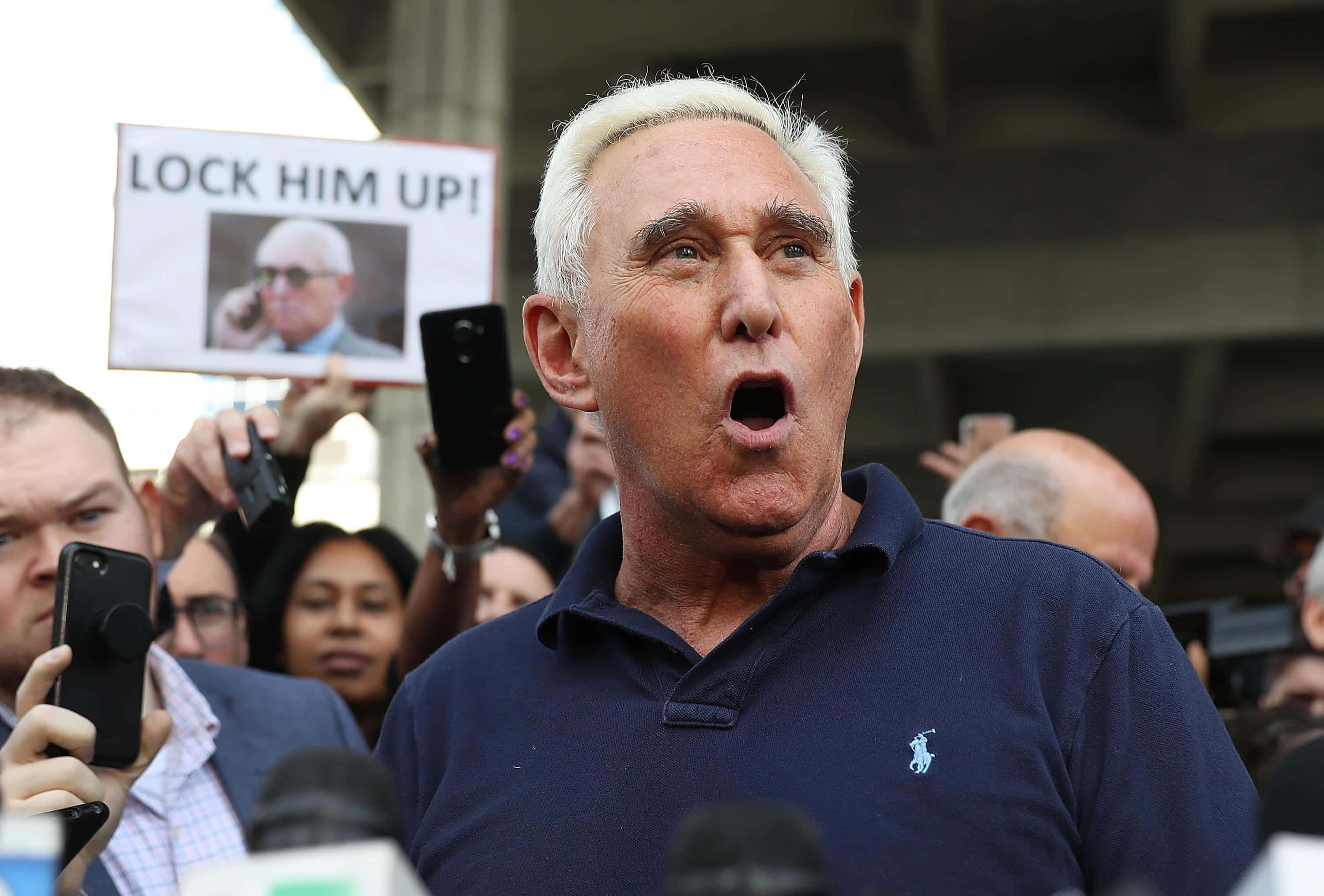 NEW YORK (77 WABC) — Roger Stone, who was granted a recent reprieve from prison by President Trump, appeared to use a racial slur during a live radio show yesterday, whose host is Black.
Stone, who appeared as a guest on "The Mo'Kelly Show" when host Morris W. O'Kelly asked: "There are thousands of people treated unfairly daily, how your number just happened to come up in the lottery, I am guessing it was more than just luck, Roger, right?"
Stone was heard saying, "arguing with this Negro," although the start of the sentence was somewhat inaudible. The audio clip of that exchange is below, but it appears that Stone was either uttering that phrase to himself or someone next to him.
O'Kelly asked for clarification, causing Stone to sigh and stay silent upwards of 40 seconds. Apparently, Stone was making it appear to have a bad connection before denying he said insulting word, the New York Times said.
"I did not, you're out of your mind," Stone shot back at the host.
The interview got past the awkwardness, but O'Kelly explained to his listeners that he kept Stone on the air because his role was "to keep him talking for your benefit, as the audience, and my benefit to have that conversation."
Although later in show, O'Kelly, who went on recite his resume, admitted, "All of my professional accolades, all my professional bona fides went out the window because as far as he was concerned, he was talking and arguing with a Negro."
The slur, a common description for Black Americans in the 1960s, has been recognized as offense for decades.
Stone was accused of using derogatory language in past. Media Matters for America said, in 2016 Stone cleared his Twitter account of inappropriate posts., the Times said.
It hits the @nytimes. It's now "a thing."https://t.co/wTyrRr54KF

— Mr. Mo'Kelly 🎙️ (@MrMokelly) July 19, 2020
https://twitter.com/biden_brigade/status/1284860187006959619?s=20