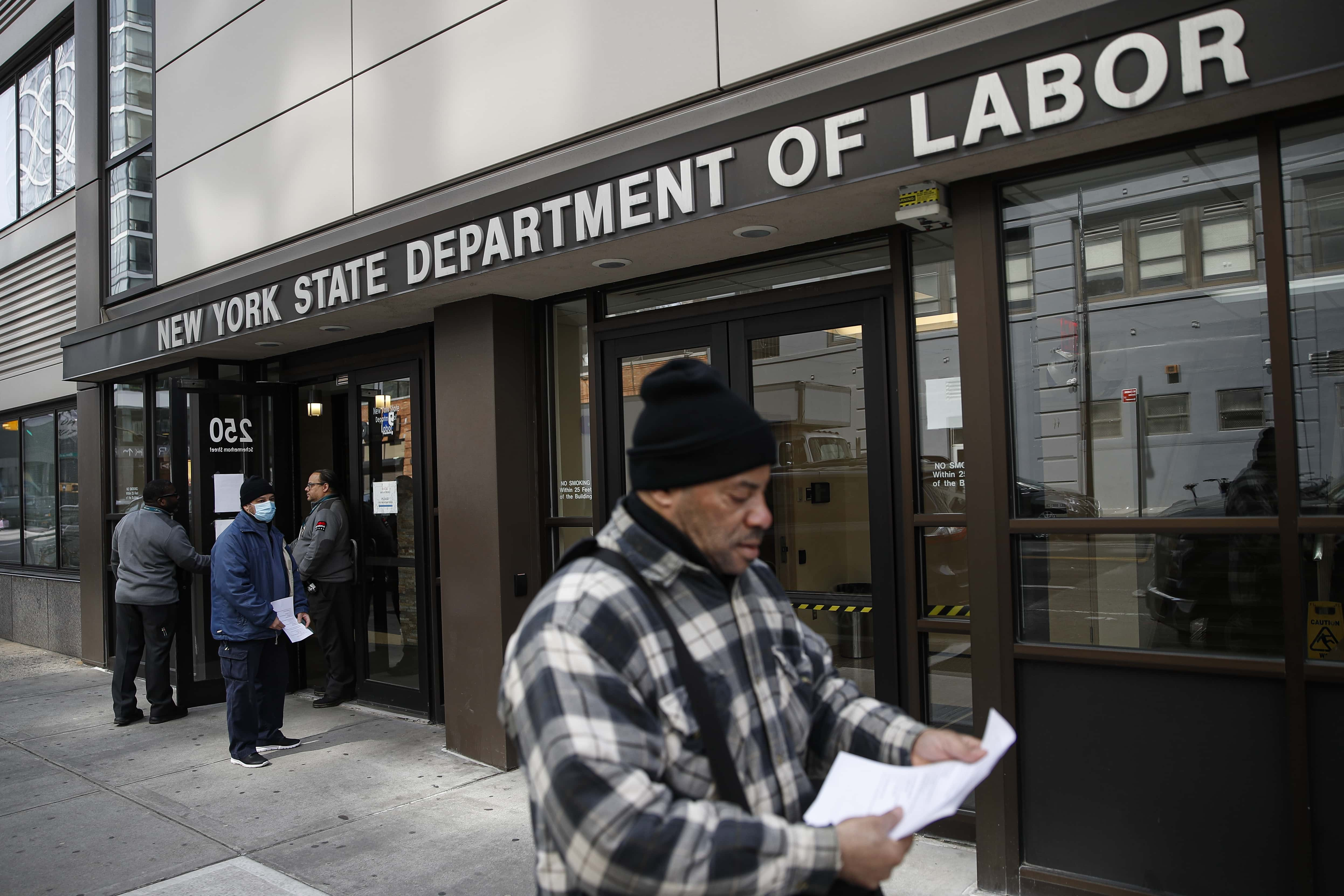 NEW YORK (77 WABC) — There were 1.3 million people who filed new unemployment claims last week. That number is higher than economists estimated.
It's the 16th straight week with at least 1 million people opening a jobless claim. Those receiving continuing claims– benefits for at least two weeks– are at 17.3 million, according to the Labor Department.
These numbers come as coronavirus numbers surge in several states, including Florida, California and Texas.
California saw more than 200,000 workers apply for benefits, while there more than 100,000 new claims in Texas and Florida.
The economic hardship from the pandemic was shown on Wall Street as the Dow was down 150 just after the opening bell.