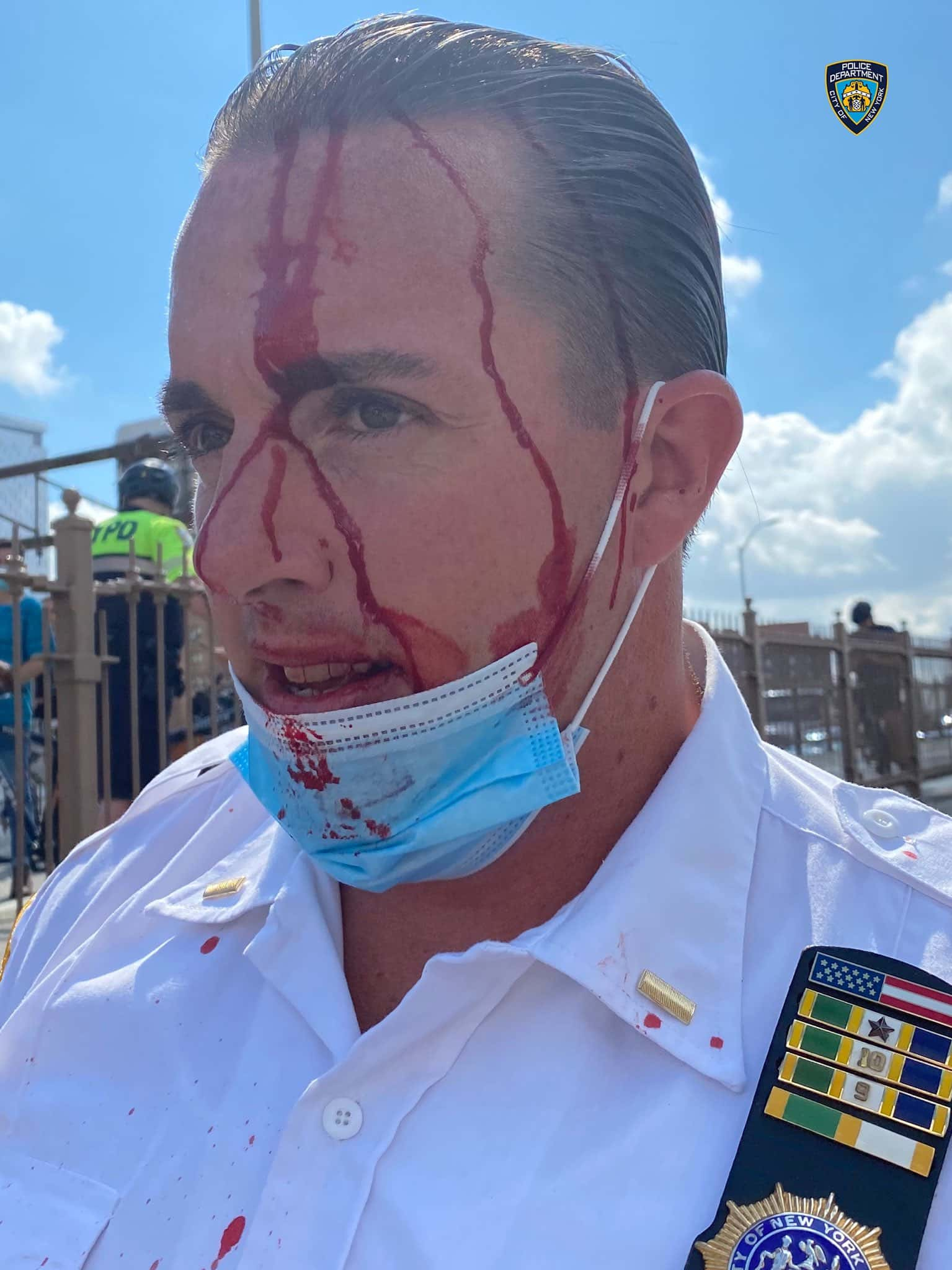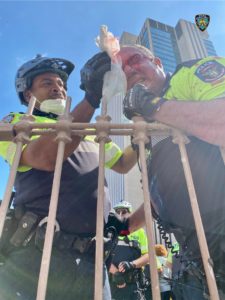 (Photos by Twitter: @NYPDNews)
NEW YORK (77 WABC) — At least four NYPD officers, including Chief of Department Terance Monahan, were injured during a protest in lower Manhattan.
Monahan was hospitalized with a broken finger, the NYPD told WABCRadio.com.
No other specifics of the injuries were provided, but police said cops of various ranks were among the hurt. A sergeant and lieutenant were taken to the hospital after they were walloped with canes and bats, ABC7 said.
The NYPD released a series of photos showing officers bloodied as protesters crossed the Brooklyn Bridge Wednesday as part of the "Stop the Violence" march.
At least 37 people were arrested.
Three officers violently attacked by protesters crossing the Brooklyn Bridge. The officers sustained serious injuries.

This is not peaceful protest, this will not be tolerated. pic.twitter.com/cYuDX8G7ku

— NYPD NEWS (@NYPDnews) July 15, 2020