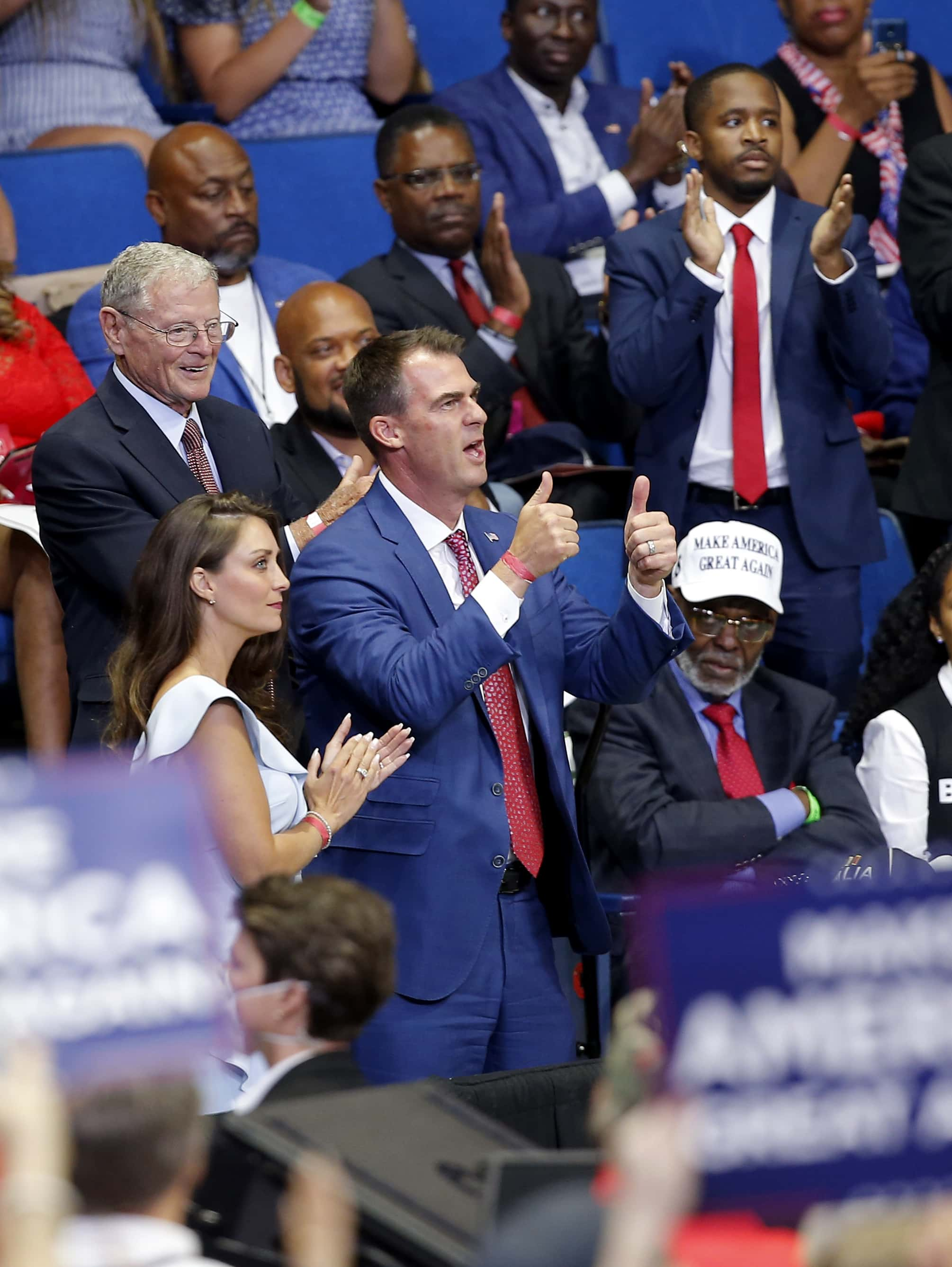 NEW YORK (77 WABC) — Oklahoma Governor Kevin Stitt has tested positive for the coronavirus.
Stitt, while sheltering at home, said his regular test came back with the virus yesterday.
"I feel fine. I felt a little bit achy yesterday," Stitt said that he has not had a fever.
Stitt said he is taking precautions, including "isolating away from my family." The governor will also work from home "until it's safe."
In collaboration with the state health commissioner, they are looking into contact tracers.
"I would not have been contagious since before Saturday," he said.
Stitt encourages residents to get tested if they aren't feeling well as the coronavirus is still in the U.S. and Oklahoma. To reduce the spread, Stitt said everyone "needs to take this virus very seriously."
As part of adjusting behaviors, he said "we need to wash our hands," but refused to make masks mandatory.
"Not thinking about a mask mandate at all….. You can't pick and choose what freedoms you're going to give people."
Stitt attended President Trump's controversial indoor rally last month in Tulsa as COVID-19 cases were spiking.
Stitt was the governor in March who posted a picture of himself in a restaurant and encouraged others to do the same, writing at the time, "It's packed tonight!" https://t.co/K2EbOnCbC8

— Kaitlan Collins (@kaitlancollins) July 15, 2020