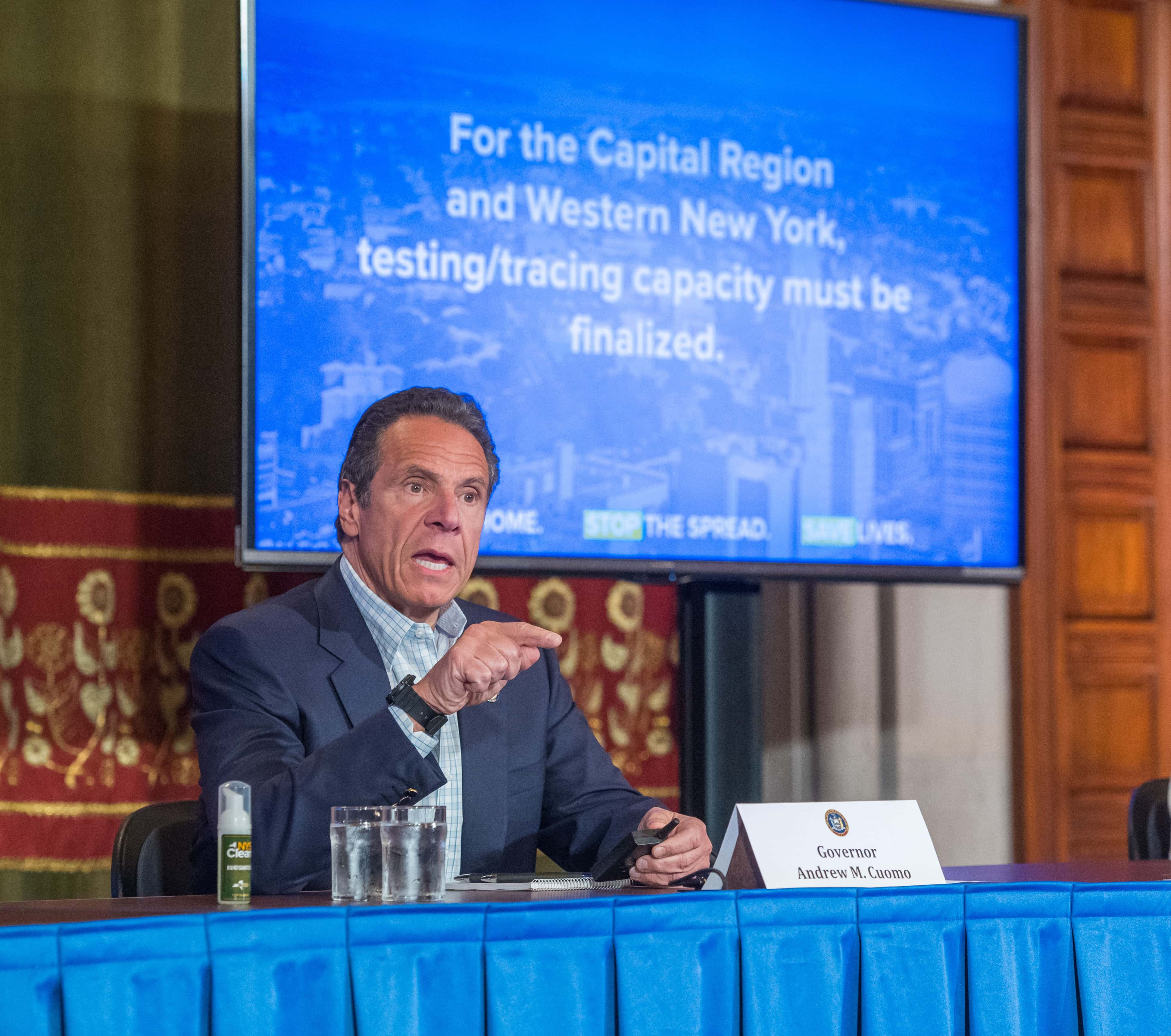 NEW YORK (77 WABC) — While New York is on the path for getting past the coronavirus, with consistent data on the decrease, Governor Cuomo is giving more information about opening schools in September.
Cuomo said schools can only open in region that have made it to Phase Four and the daily infection is below 5%, or lower using the 14-day average.
The governor, who previously announced he'll make decisions from submitted school district plans in the first week of August, said they would be forced "hit the emergency stop button" if the rate of infection is greater than 9%.
Overall, hospitalizations in the state are at 792, the lowest since March 18. The number of positive tests yesterday is 1.08%, from the more than 51,000 tests administered.
Cuomo maintains the biggest problems for New York are lack of compliance and people coming from other states where the COVID-19 cases are surging.
Taking another step to avoid unnecessary spikes from people come to New York, Cuomo is mandating all out-of-state travelers must fill out contact information, either on the airplane or online.
He said failure to do so will mean a $2,000 summons and could lead to a mandatory quarantine.
But, he accused President Trump's administration's of putting New York in this situation, due to "gross negligence" in handling the pandemic.
"They have been denying the reality of the situation from the beginning," Cuomo said.
"He was wrong on the economic reopening. He's wrong on the schools reopening," Cuomo said.
The governor said the Trump's COVID-19 "scandal" made the Watergate scandal "look innocent," because no one died.
We all want schools to open but it has to be safe. In NY we will decide based on the data.

Schools will reopen if a region is in Phase 4 & daily infection rate remains below 5% (14-day avg).

Schools close if regional infection rate is greater than 9% (7-day avg) after August 1.

— Andrew Cuomo (@NYGovCuomo) July 13, 2020
President Trump is attacking science.

He is denying reality and jeopardizing public health.

It is gross negligence.

— Andrew Cuomo (@NYGovCuomo) July 13, 2020
NY is issuing an emergency health order:

Out-of-state travelers from designated high-COVID states must provide their contact information upon arrival.

If you fail to provide it, you will receive a summons with a $2K fine.

We're serious about enforcing quarantine.

— Andrew Cuomo (@NYGovCuomo) July 13, 2020