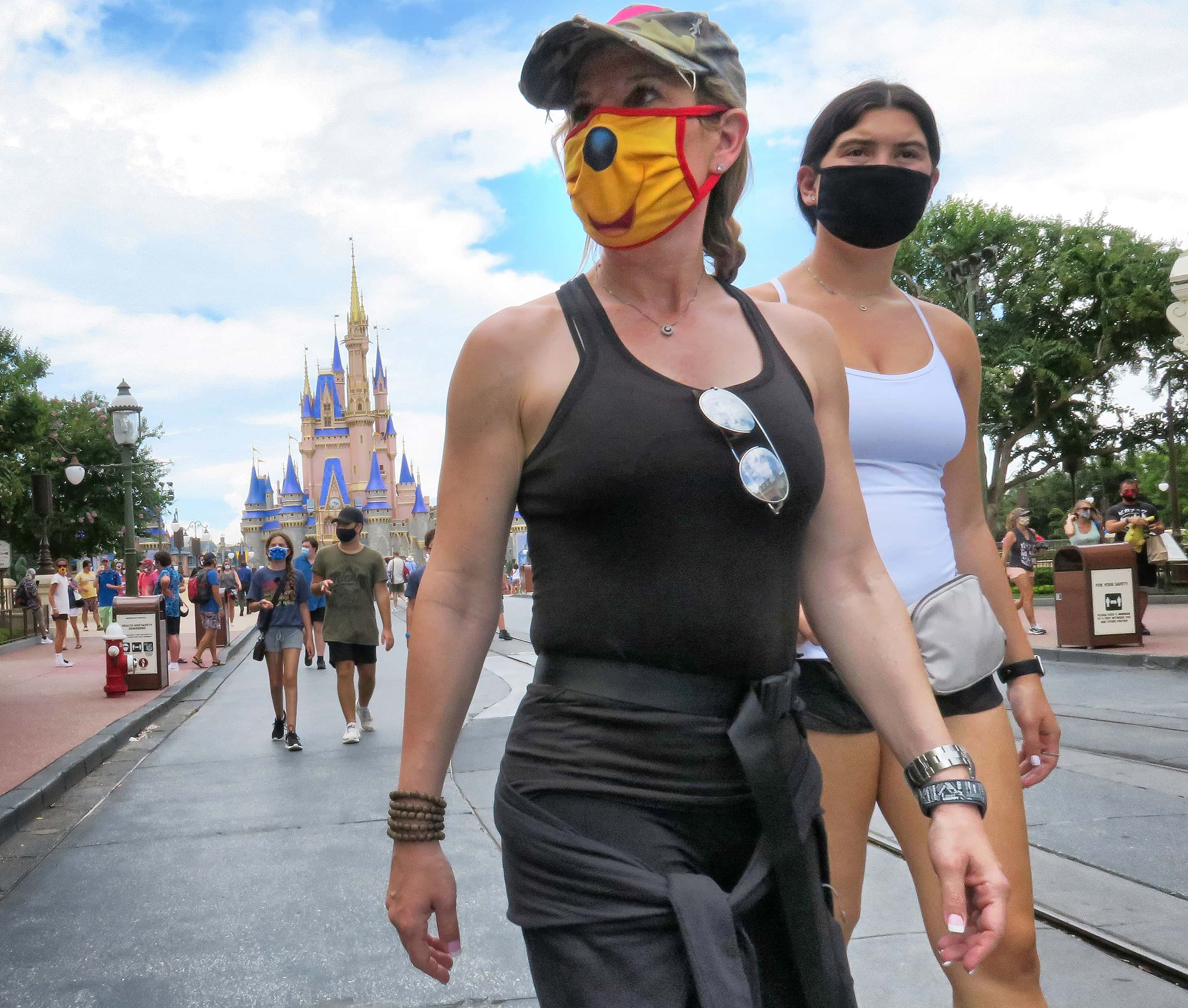 NEW YORK (77 WABC) — Florida marks a dubious distinction with the most COVID-19 cases of any state since the pandemic started.
At least 15,299 new COVID-19 cases were reported Sunday, shattering the record set by California with 11,694 Wednesday. New York had more than 11,500 positive cases on April 15.
Florida had 45 more deaths, and for the week more than 500 fatalities, averaging 73 per day.
Miami-Dade County Mayor Carlos Gimenez told CNN Sunday that his county's hospitals will soon reach their limits, but he said more beds can be added, including for intensive care.
"We still have capacity, but it does cause me a lot of concern," Gimenez said.
Magic Kingdom and Animal Kingdom reopened at Walt Disney World in Orlando Saturday, sparking concern from health experts who urge people not to gather in groups. Guests at the park said that people were wearing masks and social distancing, and videos showed near-empty parks.
Florida Governor Ron DeSantis is still pushing for schools across the state to open on-time next month.
"We know there are huge, huge costs for not providing the availability of in-person schooling," he said. "The risk of corona, fortunately, for students is incredibly low."