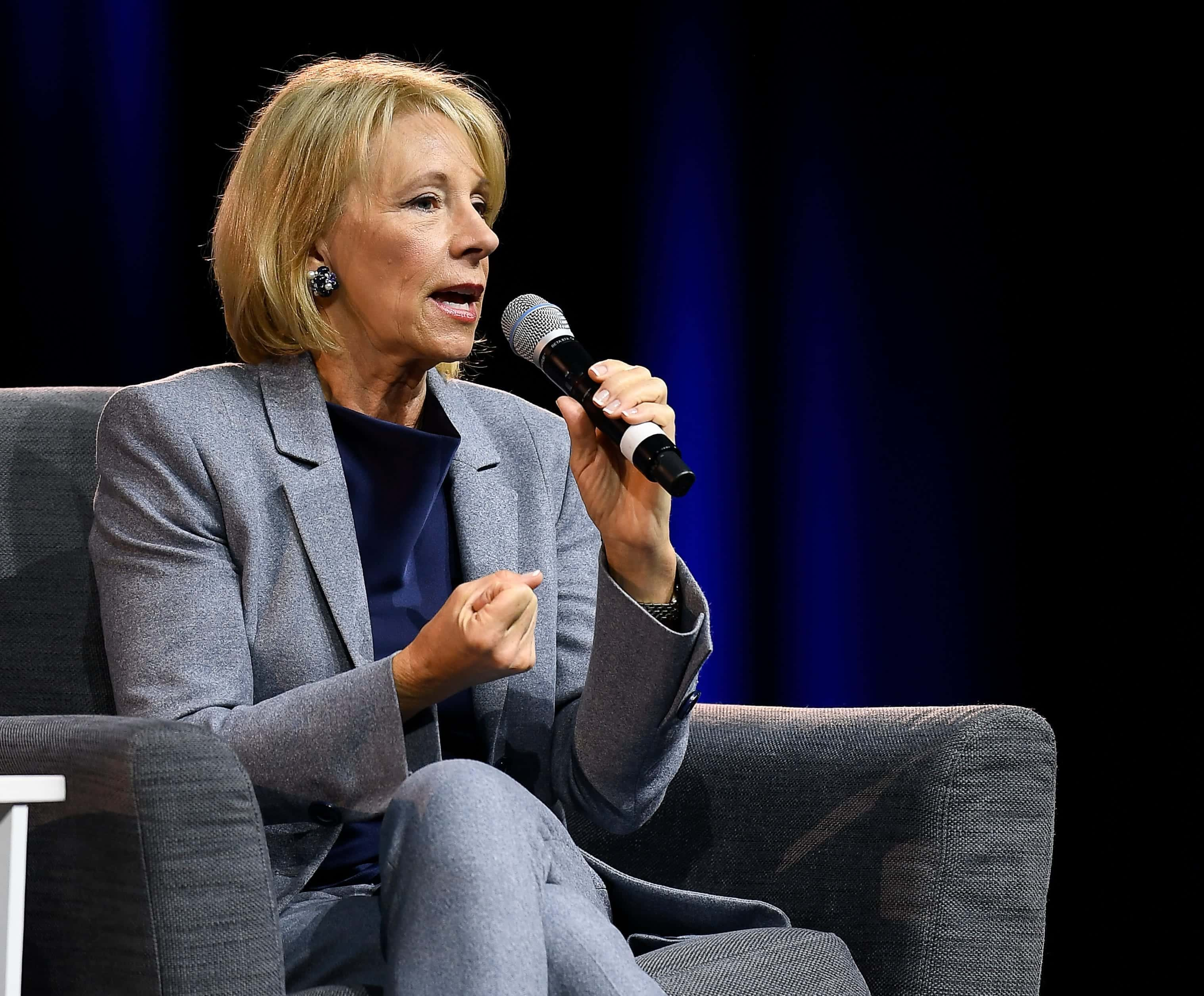 NEW YORK (77 WABC) — Education Secretary Betsy DeVos wants schools open in the fall, and was pressed Sunday for a restart plan to safely bring students back.
"Schools should do what's right on the ground at that time for their students and for their situation," DeVos told CNN's State of the Union. "There is no, one uniform approach that we should take nationwide."
DeVos was also non-committal about the CDC guidelines for schools, including moving desks at least six feet apart.
"The CDC guidelines are just that, meant to be flexible and meant to be applied as appropriate for the situation," she said.
Despite not providing a outline at the federal level, DeVos is "urging all schools to open and to be providing their students a full-time education. We all acknowledge that that could, and may well look different in a certain area that has a flare up of the virus."
But, asked if schools should proactively plan for remote learning in case of those flare ups, DeVos said, "The go-to needs to be kids in school, in person, in the classroom."
Regarding President Trump's threat to cut funding for schools that don't open, she said, "There is no desire to take money away. In fact, we want to see schools open and have been committed to ensuring the resources are there to do that."
Education Secretary Betsy DeVos calls on schools to reopen despite CDC guidelines that say children meeting in groups can put everyone at risk: "There is going to be the exception to the rule. But the rule should be that kids go back to school this fall" #CNNSOTU pic.twitter.com/UPuYa7wGwo

— State of the Union (@CNNSotu) July 12, 2020
As school districts struggle to combine the Trump Administration's push for in-person learning with CDC guidelines, Education Secretary Betsy DeVos says "the CDC guidelines are just that, meant to be flexible and meant to be applied as appropriate for the situation" #CNNSOTU pic.twitter.com/4qVh5KZudU

— State of the Union (@CNNSotu) July 12, 2020