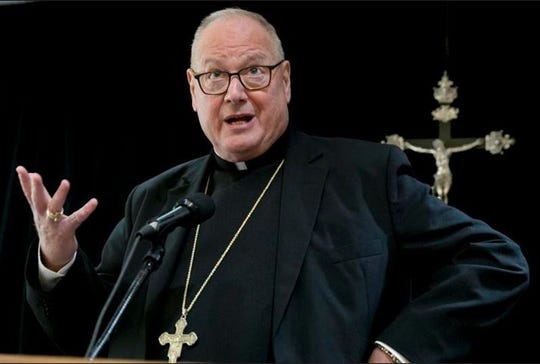 NEW YORK (77 WABC) — While New York City has announced plans to bring public school students back in September, 20 Catholic schools will not reopen.
The Archdiocese of New York said the financial stress from the coronavirus has impacted parishioners and staffers.
"Children are always the most innocent victims of any crisis, and this COVID-19 pandemic is no exception,"Cardinal Timothy Cardinal Dolan said. "Too many have lost parents and grandparents to this insidious virus, and now thousands will not see their beloved school again. I've kept a hopeful eye on our schools throughout this saga and my prayers are with all of the children and their families who will be affected by this sad news. Given the devastation of this pandemic, I'm grateful more schools didn't meet this fate, and that Catholic schools nearby are ready to welcome all the kids."
The Archdiocese expects the changes to impact approximately 2,500 students and 350 staff.
They said large numbers of unemployment and worries about the coronavirus have hurt families' ability to pay for tuition, causing a low rate of fall registration, ABC7 said.
The Catholic schools not reopening within the five boroughs:
In Manhattan: Corpus Christi School, Our Lady of Pompeii School
In the Bronx: Nativity of Our Blessed Lady School, Our Lady of the Assumption School, St. Luke School, Sts. Philip & James School, St. Thomas Aquinas School and St. John's School
On Staten Island: Our Lady of Mt. Carmel-St. Benedicta School, St. Joseph-St. Thomas School and Sts. Peter & Paul School
Other schools include, Our Lady of Perpetual Help School in Pelham Manor, St. Paul School and St. Ann School in Yonkers and
Holy Family School in New Rochelle.