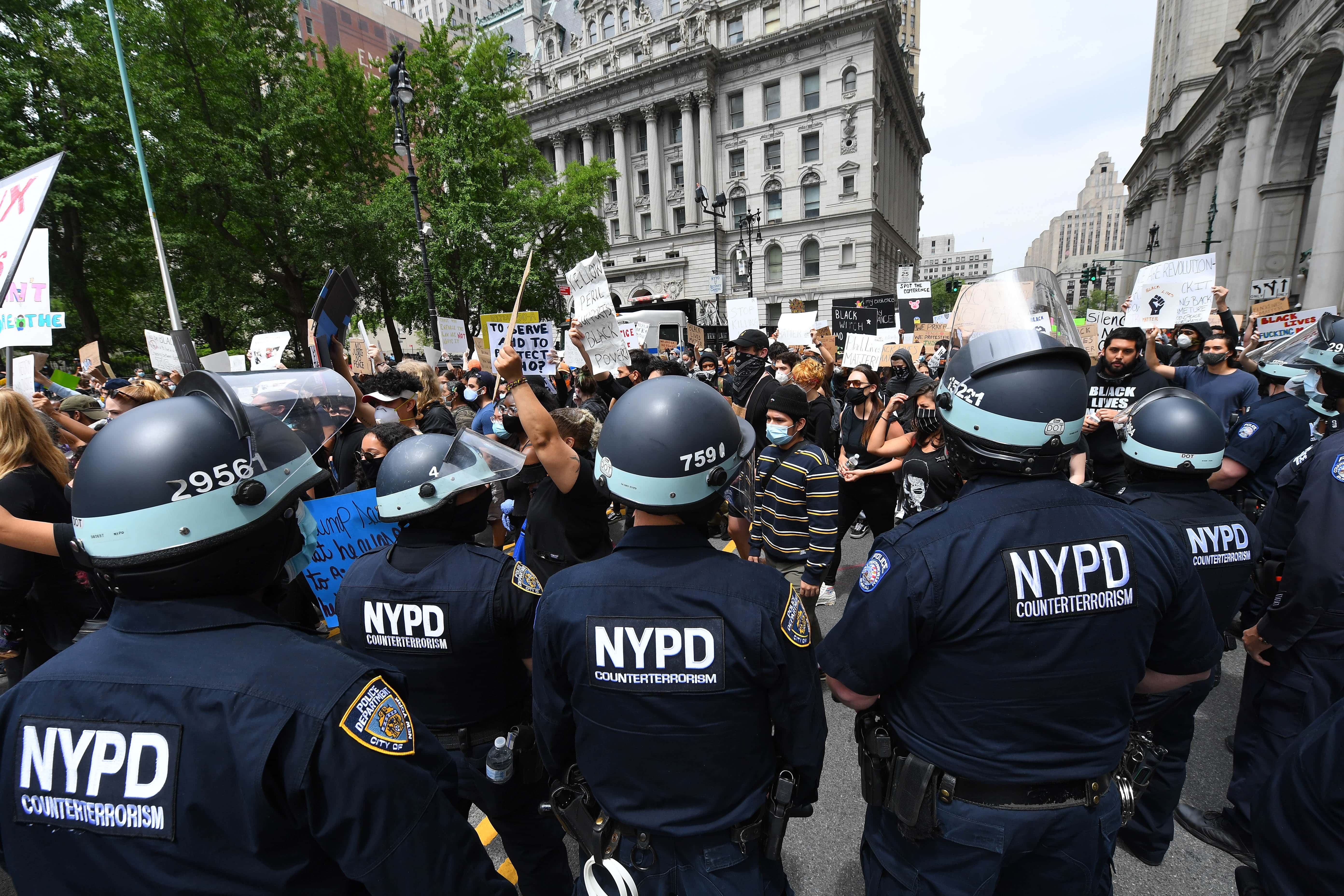 NEW YORK (77 WABC) — New York Attorney General Letitia James has released her preliminary findings into the NYPD and their response to the protests following the death of George Floyd.
James did not make a specific ruling about police behavior, but stated, "it is clear that too many New Yorkers no longer trust the police to do their jobs effectively and fairly."
The report said during the two-week stretch from May 28 to June 7, there were 2,087 protest-related arrests. The majority were in Manhattan, nearly 1,500.
"The vast majority of arrests between June 2 and June 6, the days of the 8 p.m. curfew, were made after 8 p.m., suggesting the curfew was a significant driver of arrests," the report said.
James took testimony from protesters who complained about cops using pepper spray excessively, ABC7 said.
However, Commissioner Dermot Shea testified that he disagreed with the allegations of widespread use of pepper spray and said officers used "incredible restraint."
The report listed several ways to reform the police, including  oversight to the public for NYPD policies, structure and leadership and "clear, carefully calibrated standards for the use of force with real consequences for violations."
James also wrote that the "disciplinary and accountability structure for individual officers must be reformed and strengthened."
We must begin the hard work of reevaluating the role of police in society and ensuring that there are mechanisms for public oversight, accountability & input.

Progress is possible, but, first, change and accountability are needed.

Read the full report:https://t.co/EV71Rgw5YC

— NY AG James (@NewYorkStateAG) July 8, 2020