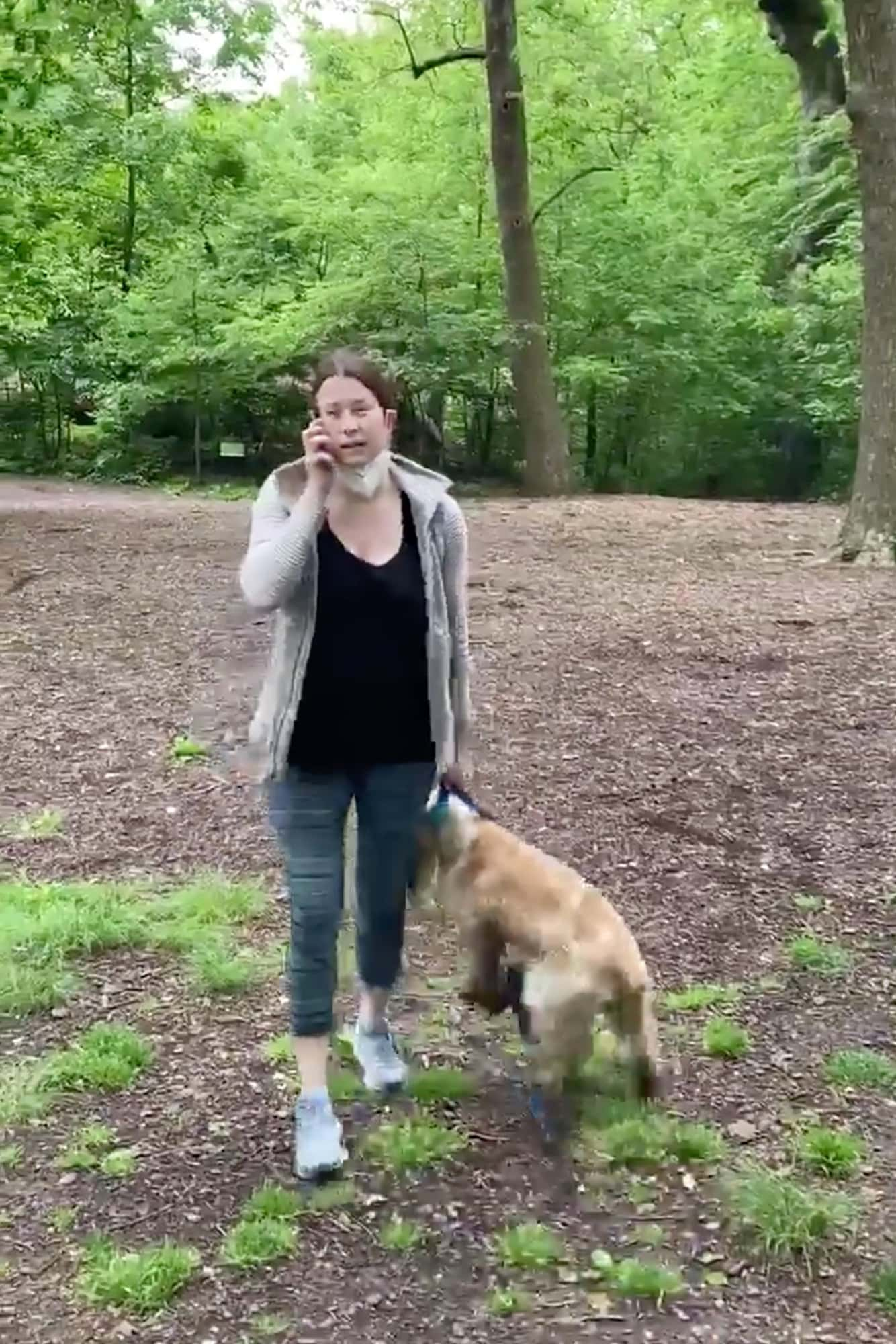 (Photo from Twitter: @Complex)
NEW YORK (77 WABC) —  A white woman who went viral for calling police, fearing a Black man was going to harm her in Central Park, has been charged.
Amy Cooper falsely accused the man of threatening her life after he asked her to put her dog on a leash.
She is charged with filing a false report, the Manhattan District Attorney's office said. The misdemeanor could land her jail for up to a year.
The Memorial Day encounter was recorded on cell phone video by the man, Christian Cooper.
Cooper, who was issued a desk appearance ticket Monday, is scheduled to be arraigned October 14.
"I'm in the Ramble, there is a man, African-American, he has a bicycle helmet and he is recording me and threatening me and my dog," She said nervously to a 911 operator.
Christian Cooper, 57, an avid bird watcher, is a board member at the New York Audubon Society.
Manhattan DA's office charges Amy Cooper, the woman in the Central Park video, for falsely reporting an incident in the third degree pic.twitter.com/tGhLCpoQcw

— kadhim (^ー^)ノ (@kadhim) July 6, 2020
Amy Cooper leveraged her background in an attempt to have police act harshly toward an innocent man, even though SHE was in the wrong. We know that African Americans face these kinds of unjust & deep-seated suspicions each and every day. Glad Ms. Cooper is being held accountable. https://t.co/cUDgpVqD6u

— Gale A. Brewer (@galeabrewer) July 6, 2020