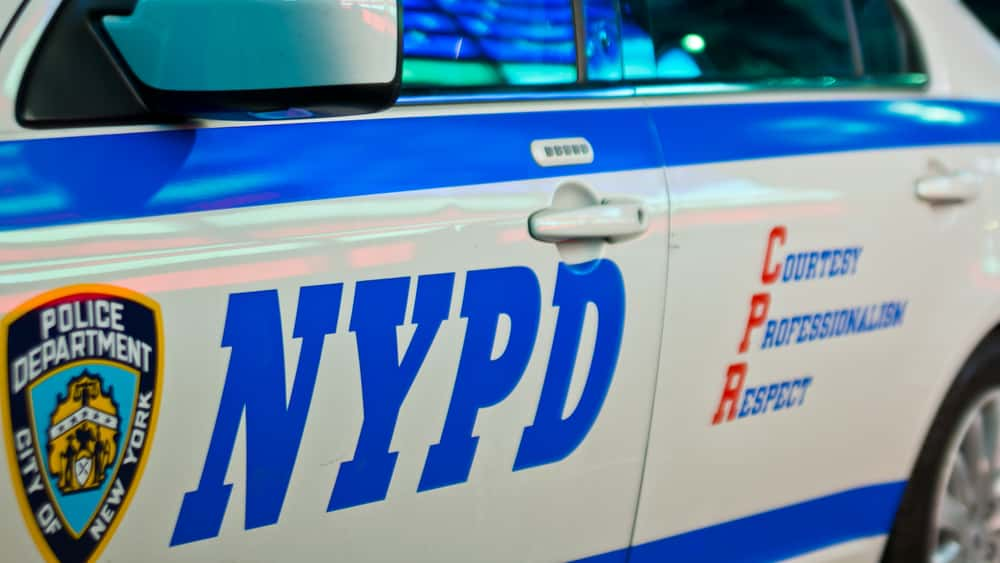 NEW YORK (77 WABC) — A Brooklyn man was arrested for spray painting a statue near City Hall.
Dominique Tombeau, 18, was caught spray painting the statue on 31 Chambers Street at 2:40 a.m. Tuesday, ABC7 said.
Protesters have gathered in City Hall Park for a week, calling for the city to defund police after the police killing of George Floyd in Minneapolis.
Cops moved the group from the park by City Hall to Centre Street, where they remained for several hours.
Commissioner Dermot Shea said there were "incidents of vandalism," including some graffiti on statues, ABC7 said.
It came hours before the City Council is expected to vote on defunding the police by $1 billion.
While you were sleeping: tense moments at "Occupy City Hall." Today City Council is expected to vote on a budget that's billions smaller than expected due to pandemic. Mayor says $1 billion cut from NYPD (at a time when crime is up). Critics say he's using fuzzy math. #abc7NY https://t.co/3NBxFC64vL

— Derick Waller (@wallerABC7) June 30, 2020
Moments ago at #OccupyCityHall #abc7NY pic.twitter.com/5aIeN2dXQu

— Derick Waller (@wallerABC7) June 30, 2020