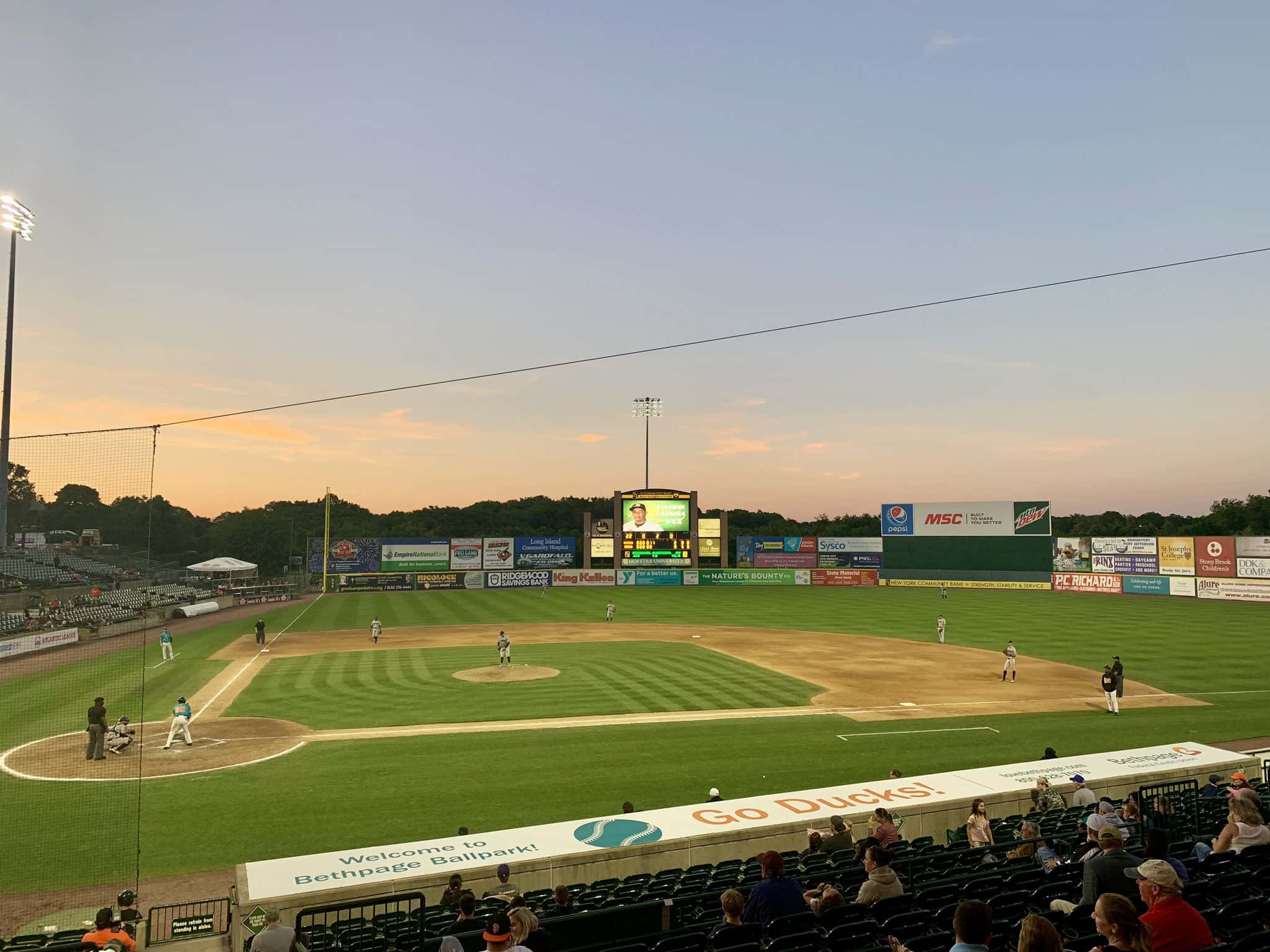 (Photo from Twitter: @StadiumsTen)
NEW YORK (77 WABC) — The Long Island Ducks, part of the independent Atlantic League, will not play games in 2020 amid the coronavirus pandemic.
The team said made several unsuccessful attempts from the state to receive exemption that would allow fans into professional sports venues.
The Ducks, based in Central Islip, was seeking permission to open at 25% capacity.
"We tried everything in our power to start the season despite the pandemic and all the challenges it presented," said Ducks CEO and Founder Frank Boulton. "We presented a safety plan detailing the protocols we would follow to provide the safest possible way for Long Islanders to enjoy a night out. Without fans, we cannot move forward in 2020. At this time, we have not gained approval from New York State to open our gates to fans. We are very disappointed that this is the result, but we look forward to seeing everyone at the ballpark again in 2021."
The team will now focus on booking Bethpage Ballpark for other events in the coming months, including camps, clinics, corporate events and field rentals.
The Ducks will be reaching out to those holding season tickets, mini plans, suite leases, group tickets and sponsorship packages in the coming weeks regarding 2020 accounts.
The High Point Rockers and Long Island Ducks made similar announcements today. Judging from their press releases, it looks like new restrictions in New York state killed their plans for an ad hoc baseball season this year.

— Everett Will (@DCAbloob) June 30, 2020
After numerous unsuccessful attempts to gain necessary approvals from the State of New York, we have determined that a 2020 baseball season will not be possible.

We'd like to thank all our fans & marketing partners for your support!

More on the decision:https://t.co/H4N2x6owAY

— Long Island Ducks (@LIDucks) June 30, 2020