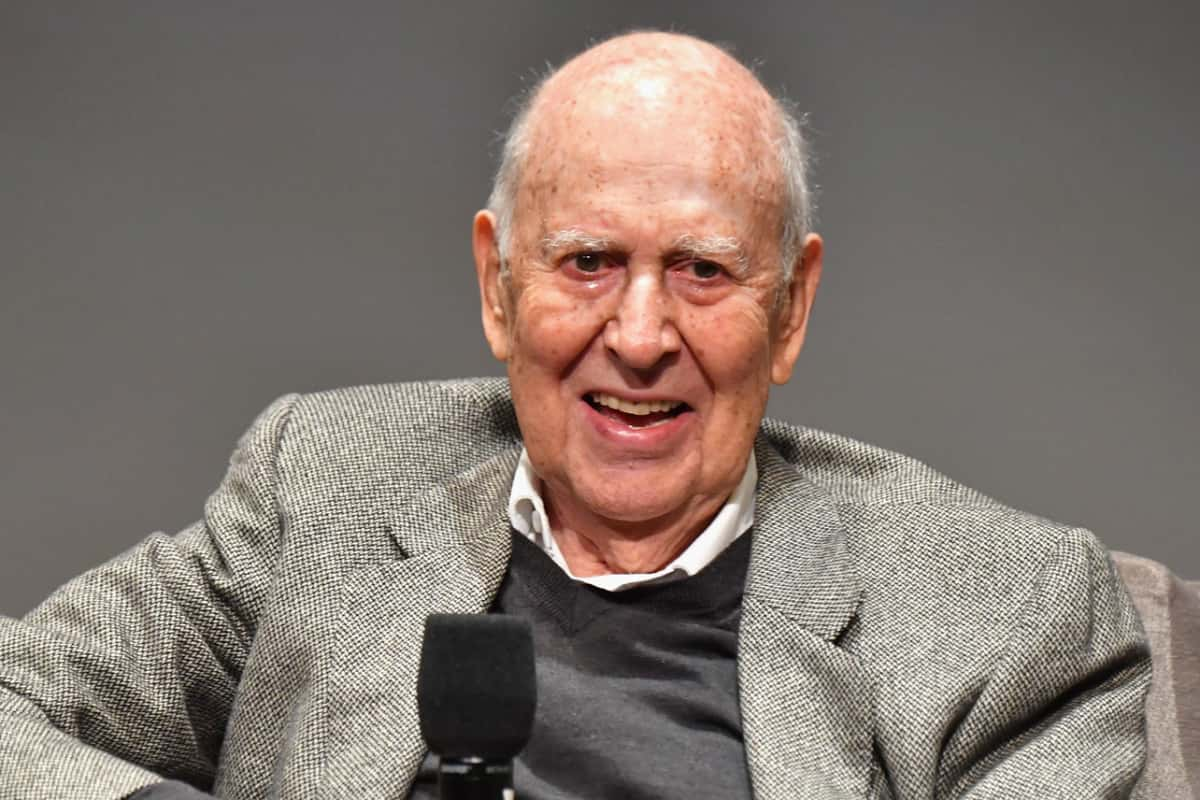 (Photo from Twitter: @tkawaja)
NEW YORK (77 WABC) — Carl Reiner, a legendary part of Hollywood since the 1950s, has died. He was 98.
Reiner is most associated with creating the 1960s sitcom, a somewhat autobiographical comedy, "The Dick Van Dyke Show." He also appeared as Alan Brady providing some of show's memorable moments.
It was based on his time writing for "Your Show of Shows," where he won his first two Emmy Awards.
Reiner, father of filmmaker and activist Rob Reiner, also made his mark in movies. He directed George Burns in the 1977 hit "Oh God!," Steve Martin in a series of films, "The Jerk" (1979), "Dead Men Don't Wear Plaid" (1982), "The Man with Two Brains" (1983) and "All of Me" (with Lily Tomlin, 1984).
The younger Reiner tweeted this morning that his dad was his "guiding light."
Earlier in his career, Reiner and Mel Brooks had a smash comedy album, "2000 Years with Carl Reiner and Mel Brooks."
Reiner remained active on Twitter right up until the Monday afternoon, hours before his death.
Among his numerous accolades, Reiner was inducted into the Television Hall of Fame in 1999 and won the Mark Twain Prize for American Humor in 2000.
As I arose at 7:30 this morning, I was saddened to relive the day that led up to the election of a bankrupted and corrupt businessman who had no qualifications to be the leader of any country in the civilized world…

— carl reiner (@carlreiner) June 29, 2020
We lost a person who gave us great times-countless laughs. He was brilliant. And kind. I met him only once but will never forget his gentle thoughtfulness. He was with us through good times and hard times. Thank you Carl Reiner. His memory will be a blessing. . https://t.co/hbfPrO0eRe

— Mia Farrow (@MiaFarrow) June 30, 2020
Last night my dad passed away. As I write this my heart is hurting. He was my guiding light.

— Rob Reiner (@robreiner) June 30, 2020