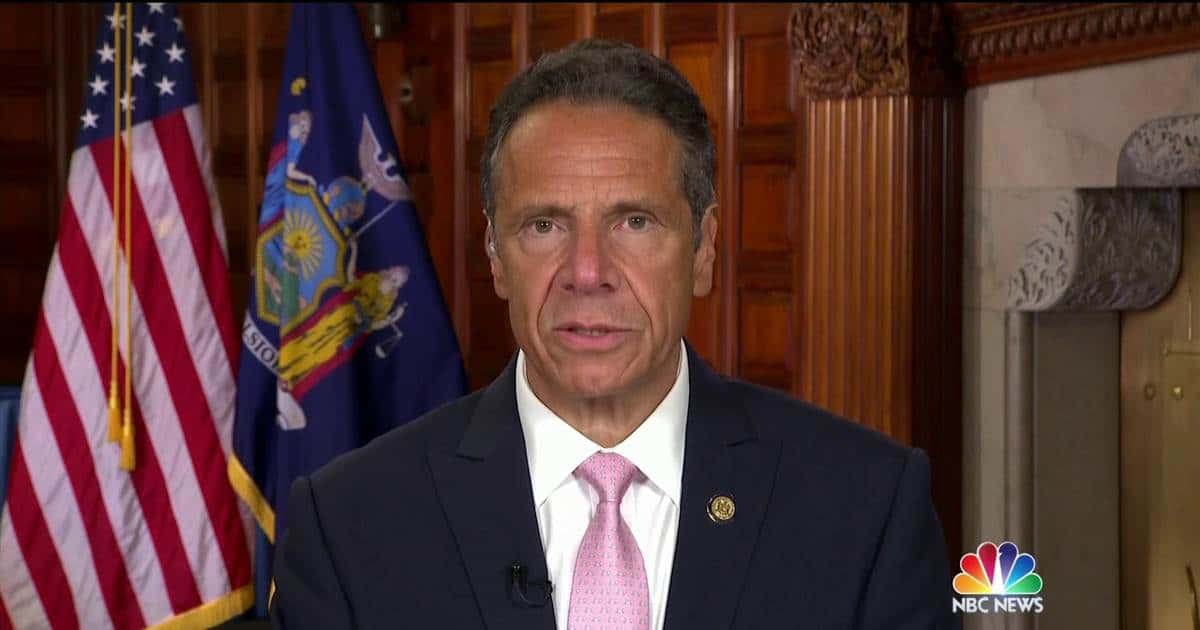 (Photo from Twitter: @MeetThePress)
NEW YORK (77 WABC) — More than two dozen states are having a rise in coronavirus cases with several pausing their restart. Governor Cuomo said the federal government didn't do enough to stop the spread of COVID-19.
"It was a failed effort to stop the first wave in the country," he said on NBC's "Meet the Press."
Remarks coming from the White House, Cuomo said, are the same as three months ago.
"They are basically in denial about the problem. They don't want to the tell the American people the truth, and they don't want to have any federal response, except supporting the states."
The governor said the rhetoric means: "You're on your own. It's not a good feeling, but it's sort of liberating."
He said the state has maintained strong communication with residents, created a testing and tracing program and isolated those people who tested positive..
"And that makes a difference," Cuomo said.
As for the nursing home controversy where thousands died, Cuomo said, "You could argue they are safer than a senior citizen at home who is receiving care at home. … In a nursing home, the staff is being tested once a week."
The governor announced New York had five deaths– the lowest since March 15. The amount of hospital patients also dropped below 900.
Overall, the daily amount of positive tests across the state stands at .99%.
WATCH: Gov. Andrew Cuomo says nursing homes are "safer than senior citizens at home." #MTP #IfItsSunday@NYGovCuomo: "If you are at home and you have an aide coming in, that aide is not tested. In a nursing home, the staff is being tested once a week." pic.twitter.com/KAx4nU7Z5p

— Meet the Press (@MeetThePress) June 28, 2020
WATCH: Gov. Andrew Cuomo says there was a "failed effort to stop the first wave in the country." #MTP #IfItsSunday@NYGovCuomo: The Trump administration "is in denial about the problem."

They are telling states "you're on your own." pic.twitter.com/YJjUS65CH0

— Meet the Press (@MeetThePress) June 28, 2020