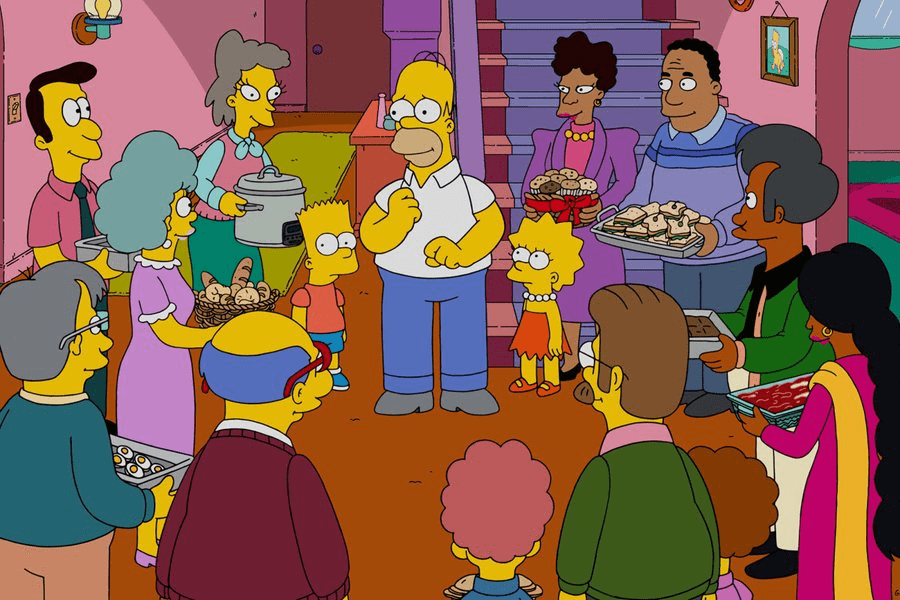 The producers of the "The Simpsons" said that going forward nonwhite characters would no longer be voiced by white actors https://t.co/Ta6VcaODwF

— The Wall Street Journal (@WSJ) June 27, 2020
Photo from Twitter (@RiseFallNick)
NEW YORK (77 WABC) — "The Simpsons" will no longer use white actors to voice characters of color for the long running Fox animated series. Additionally, one of the main actors on "Family Guy" says he is done voicing the show's central black character.
Mike Henry, who is white and with "Family Guy" since it started, wrote on Twitter Friday that he will stop voicing Cleveland Brown on the show.
"It's been an honor to play Cleveland on "Family Guy" for 20 years," Henry twitted. "I love this character, but persons of color should play characters of color. Therefore, I will be stepping down from the role."
Henry also starred as Cleveland Brown on a short-lived Fox spinoff.
The moves from The Simpsons and Henry follow decisions by Netflix's "Big Mouth" and Apple's "Central Park" to recast mixed-race characters with black or biracial actors, the Hollywood Reporter said.
On "Big Mouth," Jenny Slate has played Missy, while Kristen Bell has been the voice of Molly on "Central Park."
"The Simpsons" has been criticized for not having a South Asian actor voice the role of Apu, even leading to a documentary "The Problem with Apu." Ultimately, Hank Azaria decided to relinquish his role as the convenience store worker earlier this year. He also voices Carl Carlson and Springfield police officer Lou, who are Black, and Hispanic character Bumblebee Man.
It's been an honor to play Cleveland on Family Guy for 20 years. I love this character, but persons of color should play characters of color. Therefore, I will be stepping down from the role. pic.twitter.com/FmKasWITKT

— Mike Henry (@mikehenrybro) June 26, 2020