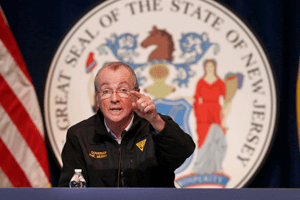 NEW YORK (77 WABC) — Barring a change in the coronavirus, Governor Phil Murphy said schools will open, at least in some capacity, for in-person instruction in the 2021-2022 season.
Each district in New Jersey will be expected to develop, in collaboration with community stakeholders, a plan to reopen schools in the fall that best fits the district's local needs.
"This has been an unprecedented time for our students and educators, but we are pleased to announce that we anticipate the return to our classrooms in some capacity this fall," said Governor Murphy. "The return to school will pose challenges, but we are confident that New Jersey's school districts can move forward in a way that best serves the needs of their district while also achieving a safe environment for students and staff."
Guidance put forth by Murphy covers several vital health and safety measures.
Schools and districts must allow for social distancing within the classroom. This can be achieved by ensuring students are seated at least six feet apart. However, if schools are not able to maintain this physical distance, additional modifications should be considered.
School staff and all visitors are required to wear face coverings unless doing so would inhibit the individual's health or the individual is under two years of age. Students are strongly encouraged to wear face coverings and are required to do so when social distancing cannot be maintained, unless doing so would inhibit the student's health.
Procedures must be implemented by each school district for the sanitization of school buildings and school buses. The state is also calling for increased hand washing measures are also important for students and staff.
Schools should also address staggering lunch in the cafeteria and discontinue buffet and self-serve lines.
Given the fluidity of the coronavirus, Murphy said district need to be prepared for a remote learning plan in the fall.