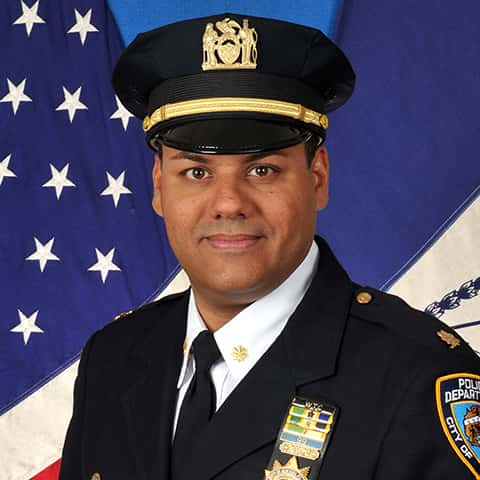 NEW YORK (77 WABC) — A longtime NYPD leader ended his career today, and Deputy Inspector Richard Brea was given a retirement walkout outside his 46th precinct in the Bronx.
Brea, as we reported Thursday, was resigning because he wasn't proper guidance after the NYPD yanked the anti-crime units from the streets.
He had 27 years with the NYPD.
A spokesperson for the department said Friday that Brea is "retiring to pursue other interests."
Brea told our own Curtis Sliwa, who had the story first, said the veteran cop felt he had "no choice." about exiting.
"And I know there are other deputy inspectors just like me that are going to be turning in their badges," he told Sliwa.
Officers applauded as Brea left the 46th precinct a final time with Frank Sinatra's 'New York, New York' playing in the background.
Here is the retirement walkout of Deputy Inspector Brea who stood up to the NYPD & feckless Mayor. I believe the video speaks for itself on how this mans leadership is endeared by the Rank & File. Hopefully more leaders follow suit in light of the destruction of policing. pic.twitter.com/UGOtF3N42C

— Rob O'Donnell (@odonnell_r) June 26, 2020