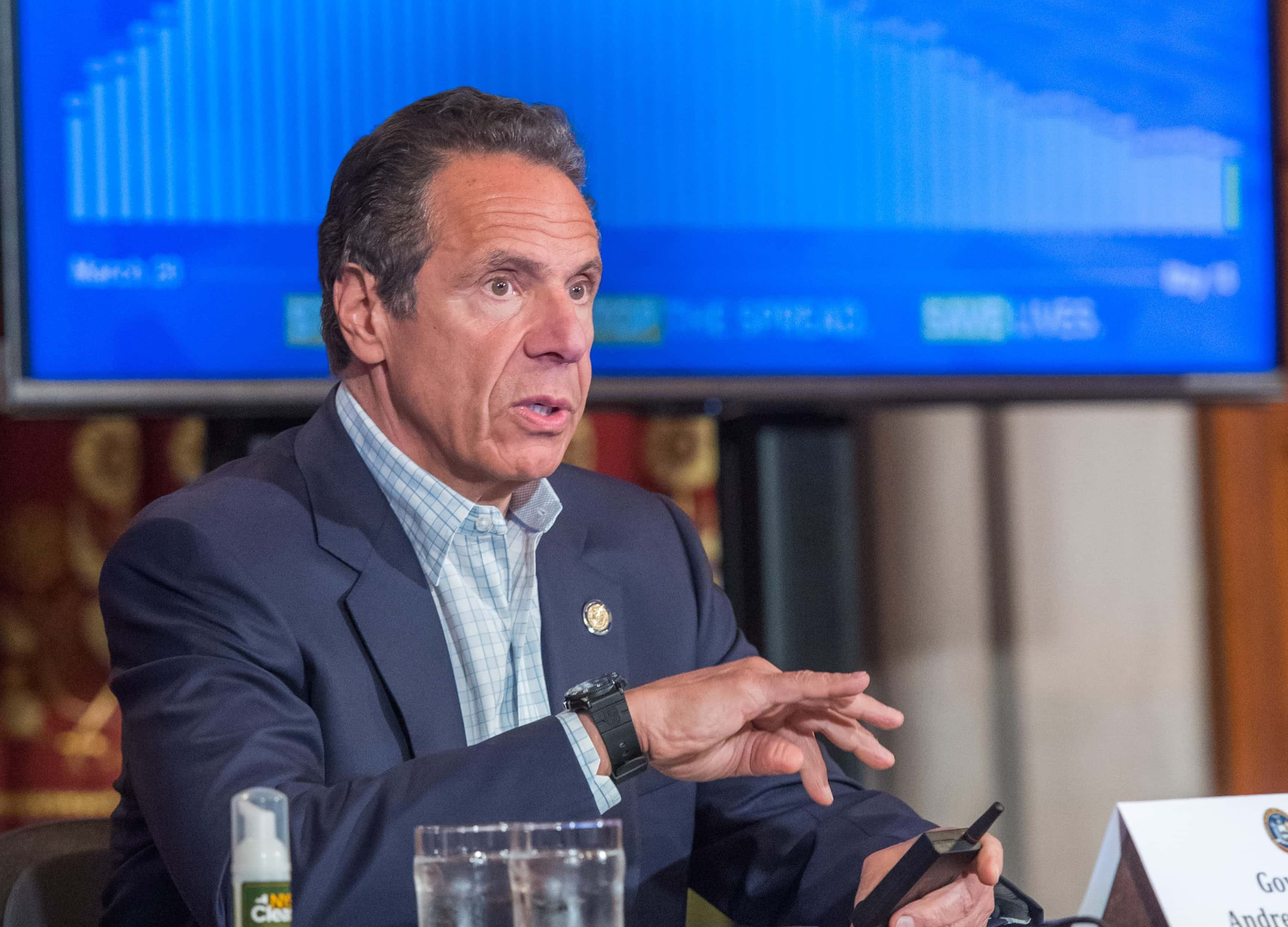 NEW YORK (77 WABC) — New York is in a good place with coronavirus with 1.3% testing positive, the lowest seven-day average in the U.S.
There were 14 deaths yesterday in the state and Governor Cuomo said the three-day average in the lowest since the pandemic hit.
As New York moves through various phases of the restart, Cuomo is exploring if air conditioning units can filter out COVID-19 for gyms, malls and movie theaters to reopen, and not recirculate the virus.
But as 11 other states are pausing or rolling back their reopen due to surges of COVID-19 cases, Cuomo said it's "frightening" and "revealing."
He said on a conference call Friday that America needs to "wake up" in handling the virus.  Cuomo listed the states that are now "changing course, but their course was incorrect."
He said the idea of rushing to reopen was a failed theory.
"It's time this country understands the facts, responds to the facts and gets serious about dealing with this virus as a virus," Cuomo said.
"There is now undeniable, irrefutable evidence that the rushed reopenings, non-scientific based openings, were a mistake."
Dr. Anthony Fauci, director of the National Institute of Allergy and Infectious Diseases at the White House task force Friday said, "If we don't extinguish the outbreak, sooner or later, even [states] that are doing well are going to be vulnerable to the spread. So we need to take that into account, because we are all in it together, and the only way we're going to end is by ending it together."