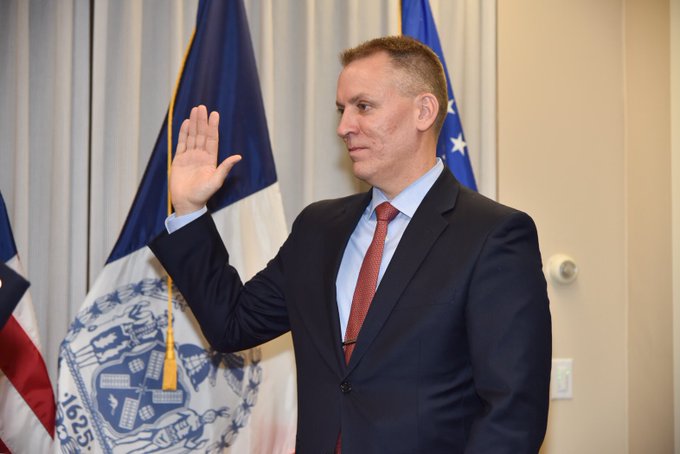 NEW YORK (77 WABC) — "It's so frustrating," NYPD Commissioner Dermot Shea reacting to Queens officer's arrest for a chokehold, the first under the state's new law named for Eric Garner, killed by a cop on Staten Island from the banned move six years ago.
Shea, who spoke to ABC7, said one incident like that one in Far Rockaway where Officer David Afanador, who turned himself to his colleagues Thursday, hurts their efforts within communities.
"The nature of our work is we build trust so slowly and its taken away quickly," Shea said.
Although clearly upset with the chokehold being used, Shea analyzed the events of last Sunday and said the officers followed steps that have been part of department protocol since the Garner death, including deescalation.
"But ultimately, we're going to be judged by five seconds at the end," Shea admitted.
When he first saw the video that went viral on social media, "it certainly looked really bad."
Shea also said the NYPD hasn't done a good job making sure to proving accountability with the public.
"We do a bad job of telling people how we operate, telling people that there is an outcome," Shea said.
But, the swift decision to release the video and suspend Afanador is part of plan by Shea to keep New Yorkers alerted.
"We have to be quicker, but we also have to be right," Shea said.