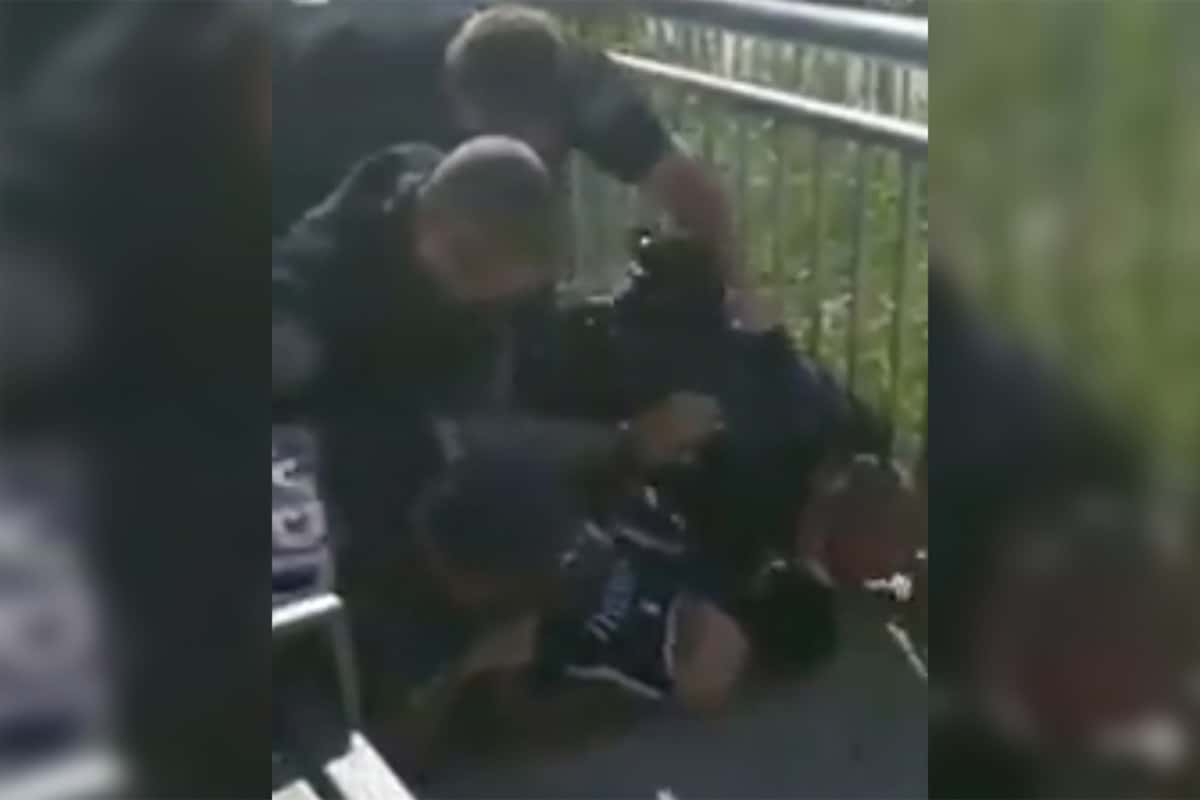 (Photo from Twitter: @nypost)
NEW YORK (77 WABC) — NYPD officer David Afanador has turned himself, NY1 said. The officer is expected to be charged with strangulation and attempted aggravated strangulation.
Cell phone video showed him performing what appeared to be a chokehold, banned by the NYPD and now a criminal action.
Cops were trying to arrest 35-year-old Ricky Bellevue, who they said threatened them.
Video also showed Bellevue was placed in the illegal maneuver moments after he pointed to a trash can in Rockaway Beach. A group of men could also be seen taunting and cursing the officers from the body cam video.
Afanador was immediately suspended without pay, but the recently state-enacted Eric Garner Anti-Chokehold Act, means any police officer faces arrest.
Mayor de Blasio said therafter, "Two things happened in this incident that we haven't seen enough in the past: very fast immediate disciplinary action… and we saw another officer intervene. And that represents the best of our police."
Afanador was acquitted in 2016 from a felony assault.