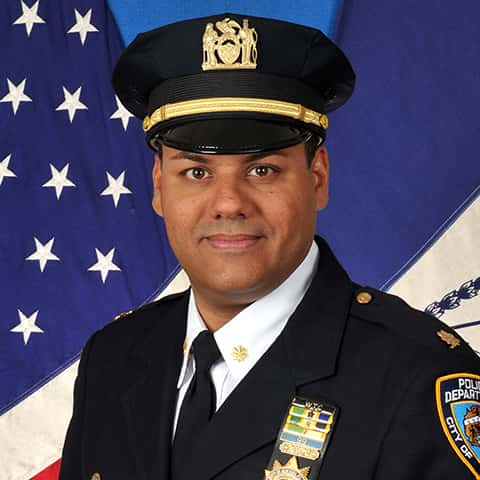 (Photo from nyc.gov)
NEW YORK (77 WABC) — A veteran of member of the NYPD has turned in his badge. Deputy Inspector Richard Brea has resigned WABCRadio.com has learned.
Brea, who was with the department for nearly three decades, led the 46th precinct in the Bronx. His decision to exit comes as the NYPD is instituting new police reforms in the wake of the George Floyd killing. Our own Curtis Sliwa got the news first about Brea leaving.
Brea "wasn't planning to retire," but felt compelled because there was "no direction" from leadership on how to get guns off the street after the anti-crime unit was disbanded," Sliwa said.
Sliwa, who spoke to Brea, said the cop was holding back tears.
"This was his whole life. He's everything we want a cop to be," Sliwa said on his show with Juliet Huddy Thursday. "He loves the police department."
Brea told Sliwa that he was willing to go the monthly CompStat meeting Thursday to address crime numbers, but wanted it understood that the guidance was lacking.
"I have no choice," Brea told Sliwa about his resigning. "And I know there are other deputy inspectors just like me that are going to be turning in their badges."
The NYPD did not issue a comment about Brea's departure.