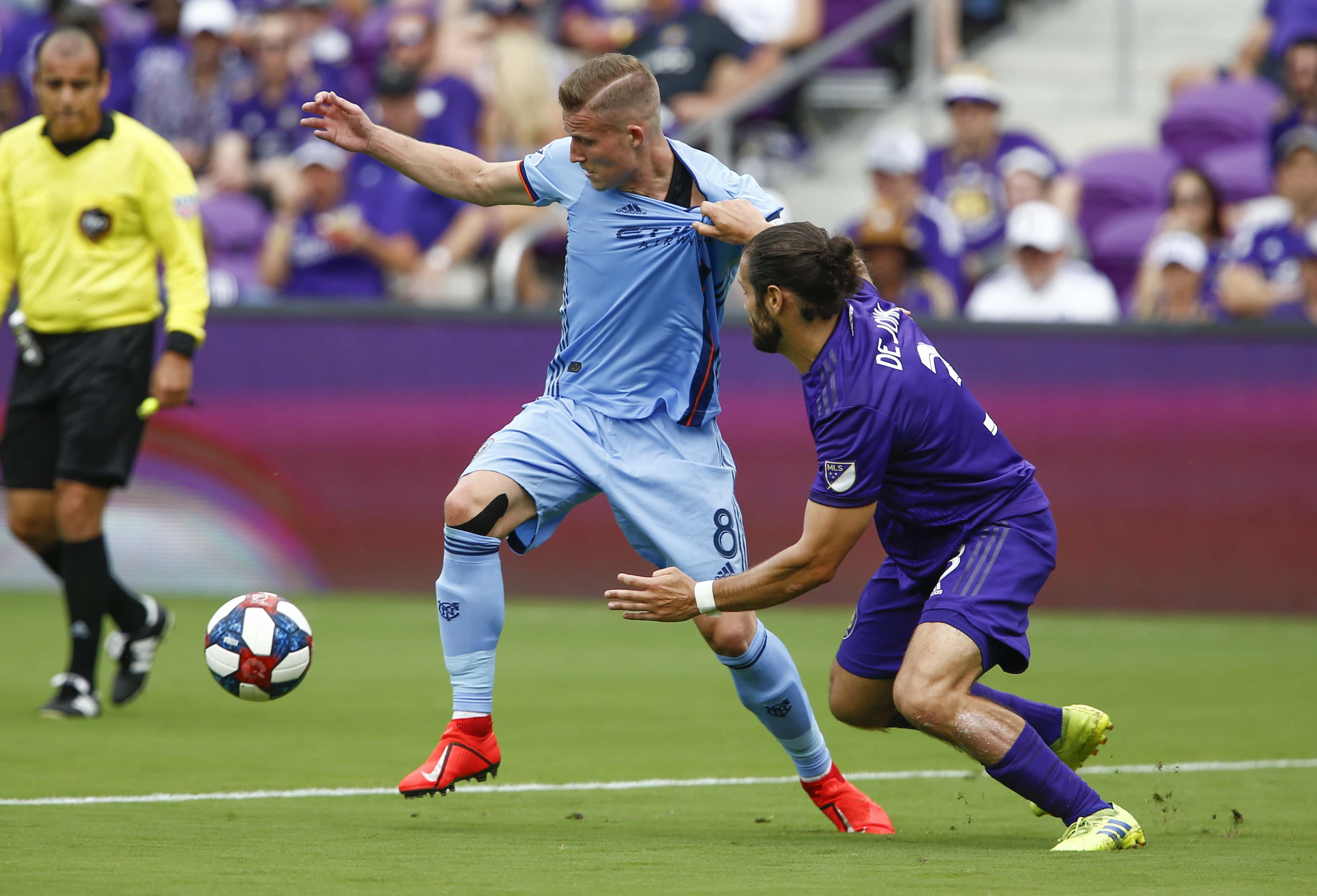 NEW YORK (77 WABC) — If it was up to New York City FC midfielder Maxi Moralez, he wouldn't be taking part in next month's MLS is Back tournament in Orlando.
Moralez is concerned for the health and well being of him and his family as NYCFC prepares to depart for Florida, which has seen a surge in COVID-19 cases and is quickly becoming a hotspot for the virus. However, the players voted to participate in the tournament being held at Disney World and Moralez is honoring that decision by joining his NYCFC teammates.
"I'm personally not in agreement with going," Moralez said through a translator during a media conference call on Wednesday. "That's what was voted to do to go, so we go and we take the precautions. Hopefully, the league will have it 100 percent locked down so that everything will be fine."
MLS clubs began arriving in Orlando on Wednesday as the league announced the schedule for the group stage of the tournament. NYCFC will face the Philadelphia Union at the early hour of 9 a.m. on July 9 and then go on to play Orlando City on July 14 and Chicago on July 19.
🗽⚽️ #MLSisBack pic.twitter.com/f5S4skkbhz

— New York City FC (@NYCFC) June 24, 2020
NYCFC will travel to Florida on Saturday to continue preparations for the tournament, which begins on July 8. On the minds of some players as they fly down will be the increased cases of COVID-19.
"Florida has been going up (with COVID-19 cases) the past few weeks. We all do feel obviously a little bit nervous," Moralez said. "But we do try and make sure the protocols that they put in place that they are good so we do enjoy our time there. That it goes well and we hope that no one ends up getting COVID or even has a symptom of COVID."
Professional soccer will be among the first sports to return to play since the COVID-19 pandemic put everything on hold. The National Women's Soccer League will play a tournament of its own in Utah beginning Saturday.
The question of whether it's important for sports to return has been raised as more players in various leagues have tested positive in recent weeks. The Orlando Pride dropped out of the NWSL tournament after six of its players tested positive for COVID-19.
So making sure that people are following the proper precautions has become particularly important to NYCFC midfielder Alex Ring.
"Everyone is stoked to play, but it shouldn't be on behalf of your health and safety," Ring said. "In order to try and avoid stuff like that you just have to respect the rules and go by. My wife is in the risk group, so for me it's been really important to take care of that aspect."
He added later: "We're putting a lot on the line, we have families and whatnot. so I just hope nothing severe happens. That's the most important thing."