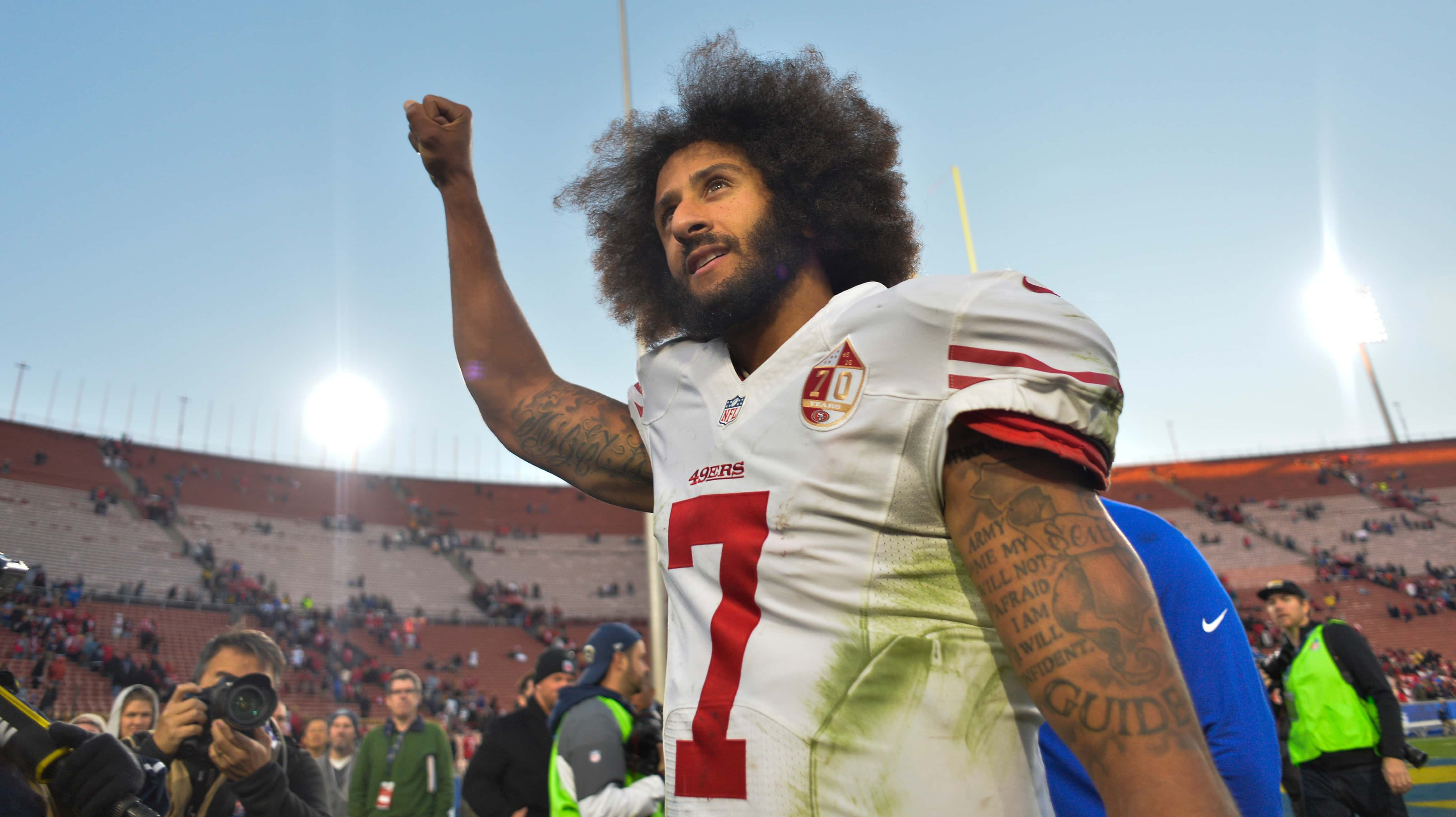 NEW YORK (77 WABC) — Colin Kaepernick seems to have takers from "multiple teams" for a potential NFL return. The quarterback, who has not played in the league since 2016, was at the center of a controversy for kneeling during the National Anthem in protest to police brutality against blacks.
His actions even drew the criticism of Donald Trump, during his campaign for president.
The NFL Network's Michael Silver said there is "legitimate interest" in the former San Francisco 49ers quarterback and added, "I have talked to one head coach who is absolutely interested."
But the coronavirus pandemic is complicating getting a workout for the 32-year-old quarterback, so it may get delayed until training camp opens, CBSSports.com reported.
Veteran sportscaster Bob Costas told WABCRadio.com Wednesday that Kaepernick deserves a chance to tryout.
"It would be surprising if he was able to be a starter for one of the 32 teams. But, maybe he could be a backup," Costas said. "What will surely happen is this. If he does tryout for one or more teams, and if they give him an honest, open-minded look, and he's just not good enough, at this stage of his life… there will be some people who will say, no matter what, that it was because he knelt and you'll never disabuse them of that notion.
"But if it turns out, to our surprise, that he actually is good enough, then that's a good thing," Costas said.
Earlier this month, NFL Commissioner Roger Goodell issued an apology for not supporting Black Lives Matter sooner, but failed to mention Kaepernick.