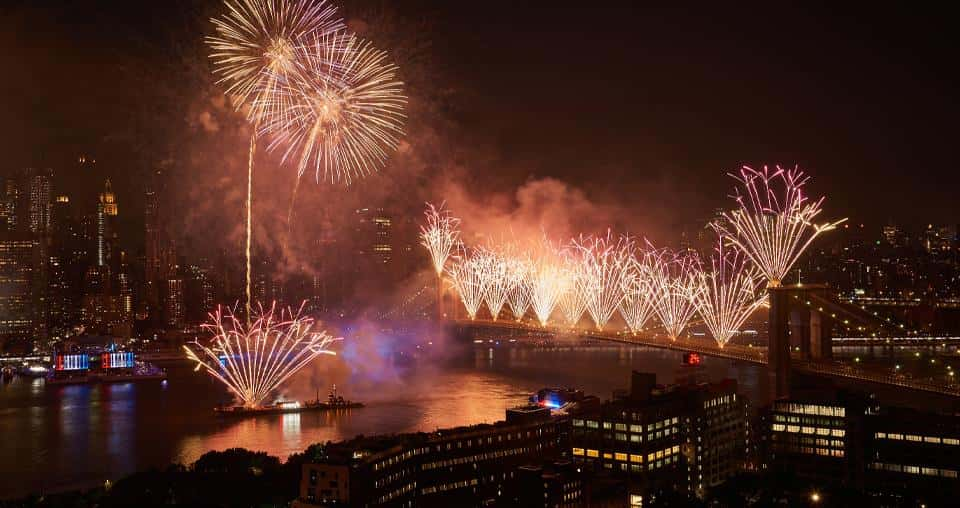 NEW YORK (77 WABC) — Those barrages of blasts into the night across the city have caused the city to take action.
Mayor de Blasio is creating an illegal fireworks task force after complaints mount. The multi-agency task force will target suppliers, distributors and those who possess large amount of the illegal fireworks.
The NYPD's Intelligence Bureau, FDNY Fire Marshals and Sheriff's Bureau of Criminal Investigation will lead the group to dismantle the large and loud sparklers.
"Illegal fireworks are both dangerous and a public nuisance" said Mayor Bill de Blasio. "We're cracking down on this activity at the source to ensure the safety of all New Yorkers and the ability of our neighbors to get some sleep."
FDNY Commissioner Daniel Nigro said fireworks should only be done by the professionals.
"Fireworks are illegal in New York City for a reason: they are extremely dangerous and can cause fires and serious injuries," Nigro said.
de Blasio said his decision to form the task force was in the works before last night's protest of honking car horns outside his home at Gracie Mansion.
The mayor announced the Macy's Fourth of July celebration will go on, but New Yorkers will see changes for 2020.
For starters, they will have the colorful displays in each of the five boroughs starting June 29, culminating with the city's big finish on July 4.
"These past few months have been some of the most difficult in our city's history, and New Yorkers are looking for a break. This 4th of July Celebration with Macy's will give all New Yorkers a safe and exciting way to enjoy the holiday together, even when we are apart," Mayor de Blasio said.
The city is not saying where the fireworks will be shot from to avoid crowds.
Hundreds are protesting outside Gracie Mansion in #Manhattan right now after @NYCMayor refuses to do anything about the insane fireworks the last few weeks plaguing NYC. Residents can't sleep, so they decided to not allow Deblasio to sleep tonight either. pic.twitter.com/Kom1X7PTPM

— NYC Scanner (@NYScanner) June 23, 2020