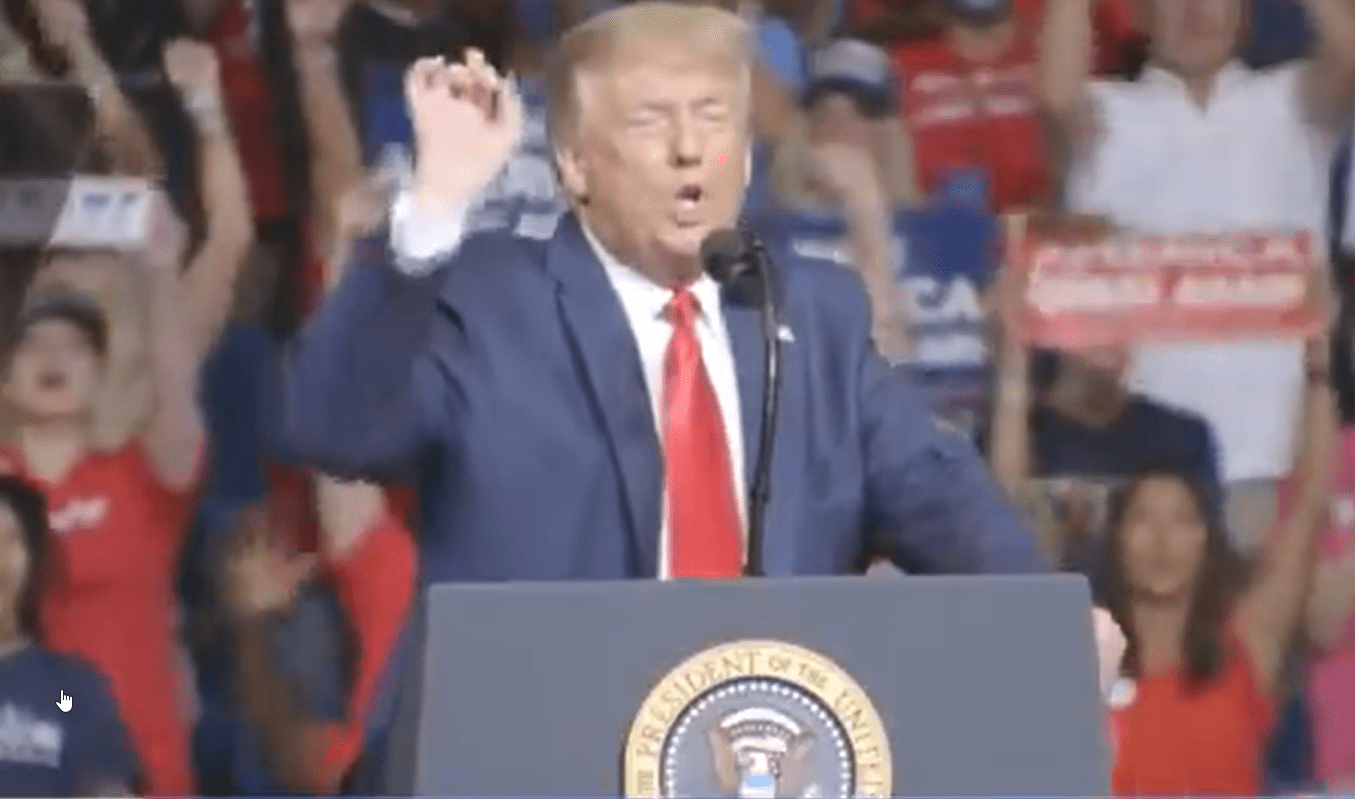 (Photo from Twitter: @realDonaldTrump)
NEW YORK (77 WABC) — President Donald Trump has used his comeback rally to define the upcoming election as a stark choice between national heritage and left-wing radicalism. But his intended show of political force amid a pandemic featured thousands of empty seats and new coronavirus cases on his own campaign staff. Trump ignored health warnings to go through with his first rally in 110 days in Tulsa, Oklahoma. Trump told his supporters the choice in 2020 "is very simple: Do you want to bow before the left-wing mob, or do you want to stand up tall and proud as Americans?"
Trump told supporters in the arena, the overwhelming majority not wearing masks, that COVID-19 testing is a "double-edged sword." The U.S. has done a large amount of testing, "probably 20 million people more" than any other country.
"Here's the bad part," Trump explained. "When you do testing to that extent, you're going to find more people, you're going to find more cases. So I said to my people, 'Slow the testing down please.'"
Trump also spent time unleashing against Joe Biden, his Democratic challenger in November.
"[His] record can be summed up as four decades of betrayal, calamity and failure. He never did anything," Trump said at his Saturday night rally.
Joe Biden's record can be summed up as 4 decades of betrayal, calamity and failure — he NEVER did ANYTHING! pic.twitter.com/y7f9FoDtl4

— Donald J. Trump (@realDonaldTrump) June 21, 2020
— Donald J. Trump (@realDonaldTrump) June 21, 2020