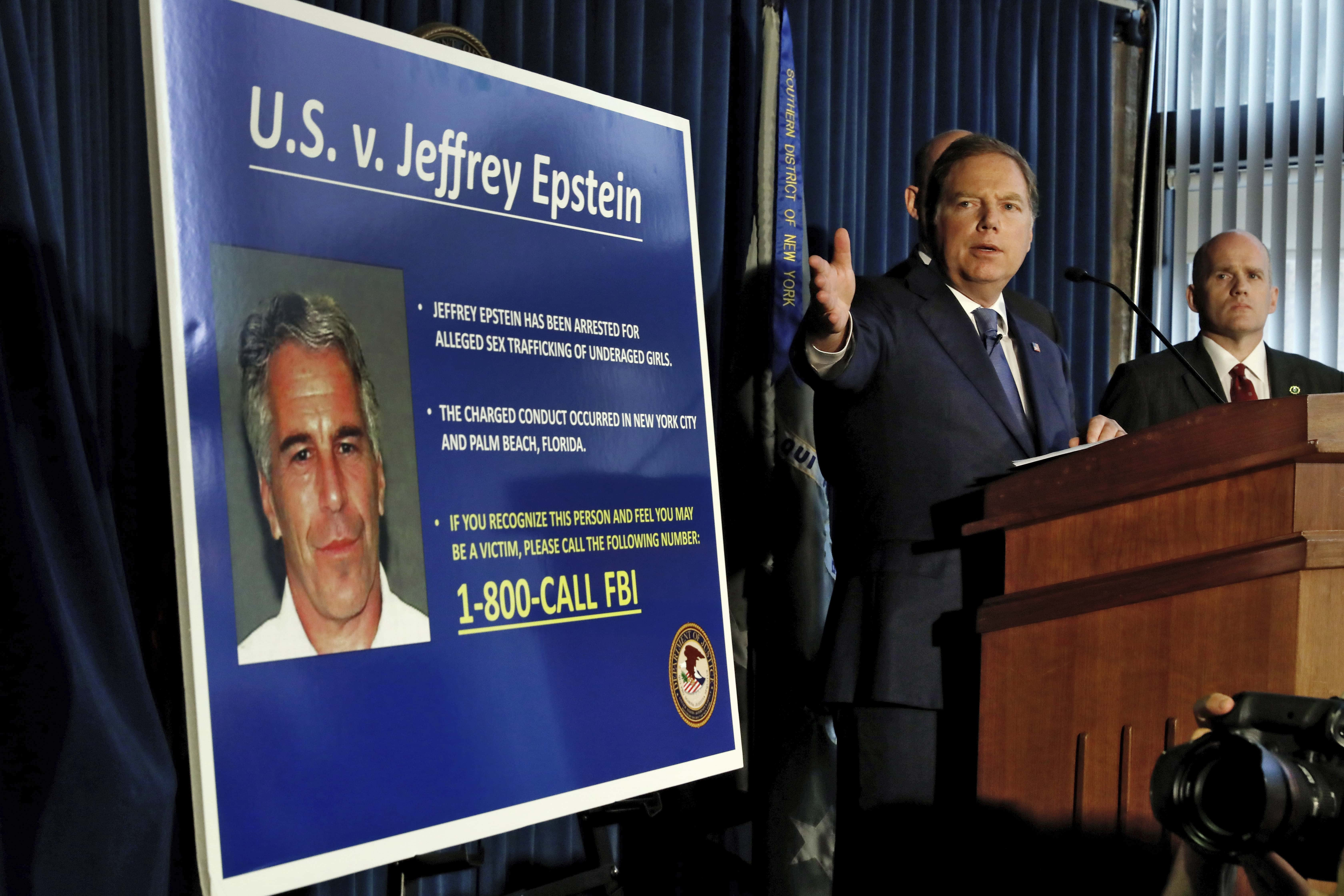 NEW YORK (77 WABC) — Stirring memories from President Richard Nixon's Watergate-era, the Justice Department moved abruptly Friday to oust Geoffrey S. Berman, the U.S. attorney in Manhattan overseeing key prosecutions of President Donald Trump's allies and an investigation of his personal lawyer Rudy Giuliani. But Berman said he was refusing to leave his post and his ongoing investigations would continue. The standoff set off an extraordinary clash between the Justice Department and one of the nation's top districts, which has tried major mob and terror cases over the years. It is also likely to deepen tensions between the Justice Department and congressional Democrats who have pointedly accused attorney General William Barr of politicizing the agency.
Congressman Jerry Nadler, chairman of the House Judiciary Committee,  is holding a hearing Wednesday where Berman will testify. He added in an overnight tweet that "America is right to expect the worst of Barr, who has repeatedly interfered in criminal investigations on Trump's behalf."
At the height of Watergate, Nixon refused to turn over the "smoking gun" audio tapes of conversations in the Oval Office. That led to dominoes falling as his attorney general was ordered to fire the special prosecutor. He refused, and resigned immediately. The deputy attorney general took over and also resigned when he wouldn't follow the order.
US attorney Berman in Manhattan defies Constitution, refuses to leave his position after directed to by the attorney general; corrupt media and Democrats immediately jump to Berman's defense.https://t.co/LKueV5GdIK

— Mark R. Levin (@marklevinshow) June 20, 2020
Berman's saying he's staying "to ensure that this Office's important cases continue unimpeded" and his vow to continue "our investigations" make clear that he was being fired over an investigation.

So what kind of investigation would Attorney General Roy Cohn fire Berman for? https://t.co/Jw1SG2F1vV

— George Conway (@gtconway3d) June 20, 2020
America is right to expect the worst of Bill Barr, who has repeatedly interfered in criminal investigations on Trump's behalf. We have a hearing on this topic on Wednesday. We welcome Mr. Berman's testimony and will invite him to testify. https://t.co/SpVYzLhANR

— Rep. Nadler (@RepJerryNadler) June 20, 2020