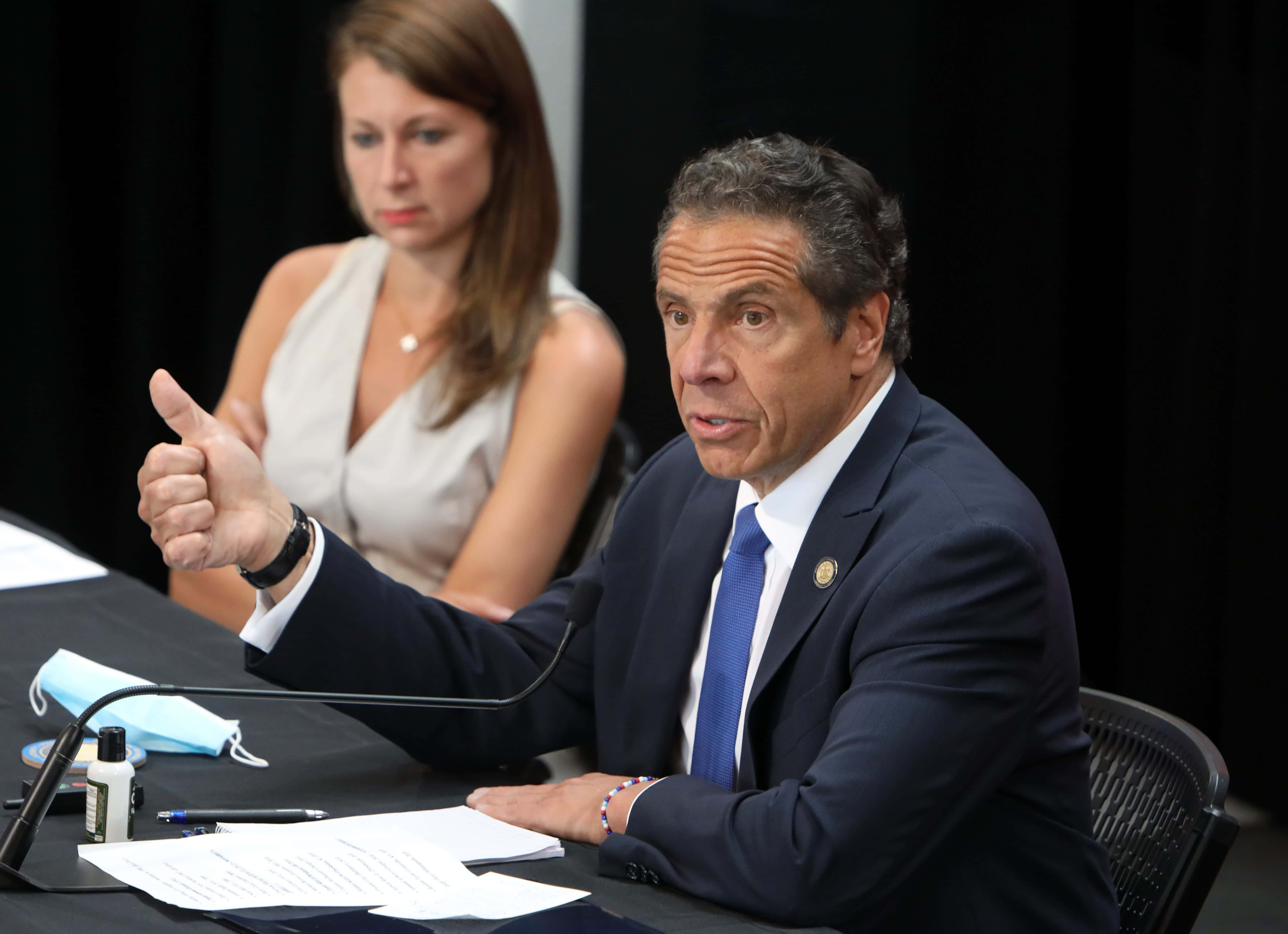 NEW YORK (77 WABC) — Governor Cuomo said hospitals can now allow visitors at their discretion. But all facilities must follow guidelines that include, limiting time of visitors, wearing PPE and subject to temperature checks.
As of Friday, the state is also allowing visitors at group homes for people with developmental disabilities. Visitors must wear a mask.
Cuomo said they can take these measures as the data shows progress continues to be made in the state. Hospitalizations were again at the lowest level since the pandemic started and the number of deaths was a 25 for a second straight day. It was the lowest three-day average since March 21.
The governor said a new sample of antibody tests indicated more than 21% 1.6% positives in New York City, while Long Island had 2.7% more positives since the last sampling was done.
The U.S. Open tennis tournament is officially being played in Flushing Meadows from August 31 to Sept. 13.
There will be no fans in attendance.
"But we can watch it on TV, and I'll take that," Cuomo said.
He said they will take "extraordinary precautions" for players and staffing, including testing and extensive cleaning.
The @usopen will be held in Queens, NY, without fans from August 31 to September 13.

The USTA will take extraordinary precautions to protect players and staff, including robust testing, additional cleaning, extra locker room space, and dedicated housing & transportation.

— Andrew Cuomo (@NYGovCuomo) June 16, 2020
The @usopen will be held in Queens, NY, without fans from August 31 to September 13.

The USTA will take extraordinary precautions to protect players and staff, including robust testing, additional cleaning, extra locker room space, and dedicated housing & transportation.

— Andrew Cuomo (@NYGovCuomo) June 16, 2020