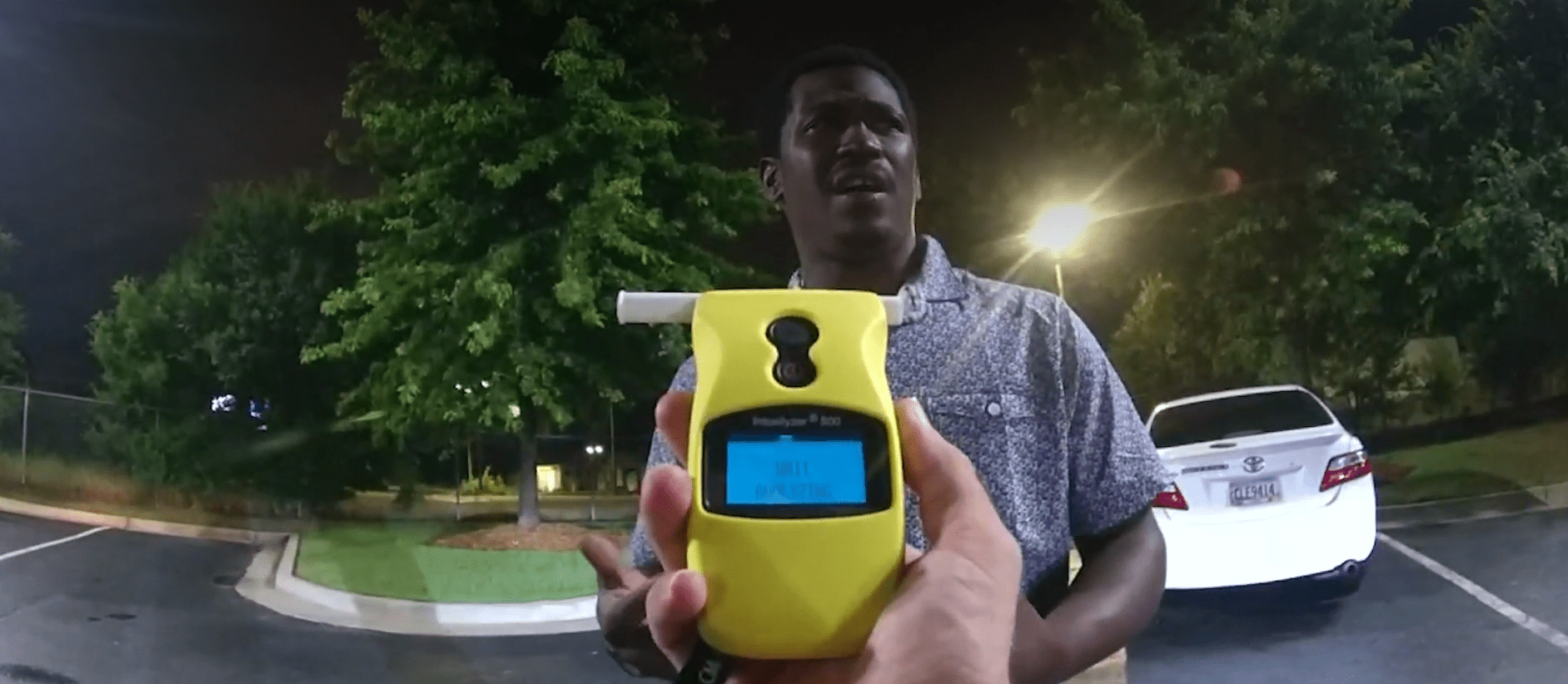 (Photo from the ajc.com)
NEW YORK (77 WABC) — Peaceful protesting a black man shot to death by police turned violence. The Wendy's restaurant where the incident happened Friday night in Atlanta was fully engulfed in flames last night. Hundreds of protesters successfully blocked all lanes of a major interstate.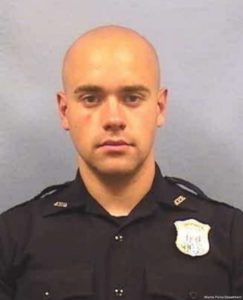 The officer, Garrett Rolfe, who fired the shots, was terminated late Saturday, the department said. A second cop involved in the killing, Devin Bronsan, was placed on administrative duty. Rolfe had been with the Atlanta Police since 2013.
Rayshard Brooks, 27, was fatally shot at a Wendy's drive-thru.
Police were initially called to the Wendy's because Brooks was sleeping in his vehicle in the drive-thru lane. The calm encounter quickly took a dramatic turn as body cam video showed.  After failing a sobriety test, according to the GBI, he resisted arrested and the scuffle ensued. (See video below)
Brooks and the officers engaged in a scuffle on the ground before Brooks grabs one of the officer's Taser gun and flees. As the officers gives chase, Brooks can be seen turning his arm to shoot the Taser. Rolfe opened fired seconds later. The director of the Georgia Bureau of Investigation said it appeared that Brooks took three shots as he was running away.
Rolfe then approached the victim and screamed, "Put your hands behind your back!" as he lay flat on the parking lot.
The Bureau was asked to investigate the incident at the request of the Atlanta Police Department. Once completed, the case will get turned over to prosecutors.
Within 24 hours of the deadly incident, Police Chief Erika Shields put in her resignation.
"I have faith in the mayor, and it is time for the city to move forward and build trust between law enforcement and the communities they serve," she said in a statement.
The unrest led to at least 36 arrests, CNN said.
As officers arrive to begin the investigation, a police superior said to Rolfe, "We're going to take care of you."
"Any update on Mr. Brooks?" Rolfe asked.
"I hadn't checked yet," he responded.
Warning: Police body cam video below has graphic content. (from AJC)